ADEGOKE ADETOYE, AKURE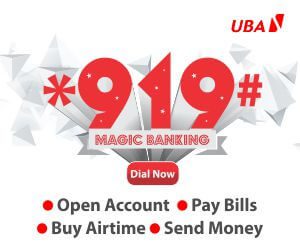 Yoruba movie star, Muyiwa Ademola, has urged the Federal Government to provide necessary incentives for Nigerian university graduates to be self-reliant and compete favourably with their counterparts in the world.
Ademola, who made the plea in Akure, the Ondo State capital, during the maiden edition of the Cool Global Interlinks Scholarship Award programme, advised President Muhammadu Buhari to make education development the priority of his government.
"It's important for the government to put mechanisms in place that can make graduates who cannot get jobs to be self-reliant," he said.
At the end of the programme, 17-year-old Omotola Aiyegbusi from Ekiti State emerged the lucky winner. The movie star said many Nigerian students preferred to study abroad because products of most Nigerian universities could not compete on the world stage.
Ademola said Nigeria, as the giant of Africa, should be at the forefront of educational development and be a good example to other nations of the continent. He lauded the management of Cool Global Interlinks for initiating such programmes, which he said would afford many Nigerian students, particularly Woju the indigent ones, the opportunity to study abroad and make their dreams come true.
The movie star, who said he abandoned education to take up acting as a career at the early stage of his life, however regretted that he did not have the opportunity to further his education or study abroad because of the poor financial status of his parents.
Ademola explained that he later went back to the university for his degree programme when he discovered that the little education he had then could not sustain him or meet up with life's challenges