Ex-Golden Eaglets and Super Eagles forward, Jonathan Akpoborie, will never forget the privilege of playing alongside the likes of late Rasheed Yekini, Stephen Keshi and Ben Iroha, among others. In this interview with The Point, the 47-year-old Akpoborie, who got attracted to the round leather game while at Igbobi College, speaks on his music adventure among other issues. Excerpts…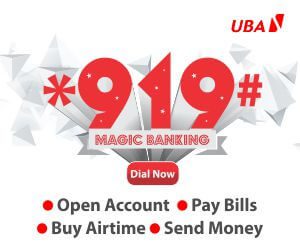 What inspired you to play football?
Watching big stars like Michael Dominic, Dehinde Akilotun train during my first time in school encouraged me more to play football. Every time we finished training, we spoke to ourselves. This encouraged me to say that I wanted to play football.
When exactly did your career as a footballer start?
In secondary school, I actually started as a defender. My nickname then was Odiye because there was a day we were playing against our seniors, they played the ball and I deflected it into our net. From that day, the name went with me all through Igbobi College. (laughter). I was always playing with people bigger than me and they felt I should play in the attack. That was how I started playing in the outside right position. However, playing the central defence does not mean that you must be tall; it depends on your anticipation and intelligence when you are playing.
How did you make it to the Golden Eaglets squad that won the first FIFA U-17 World Cup in 1985?
Every time after school, we usually played five-a-side felele. On this day, we were playing and Savannah was training at the Igbobi College ground also. After we finished training, the coach, Baba Ali, called me and said that he would like me to train with them. I acknowledged and said fine. That was how everything started. I didn't even play a match for them before Federal Housing Authority spotted me. I played just the Ministerial Cup and it was in the final game. After the match, a reporter gave me a letter to go and train with the U-17. That was how everything started.
What were some of your experiences in the team?
I will never forget the U-17 experiences for the rest of my life because I was like a novice and had never been around a lot of young footballers like that. Every day, I learned from the likes of Fatai Atere and Nduka Ugbade, who had gone to Sweden and the United States already. For me, it was a very new setting, leaving my parents, my home and my family at that time. It was strange but I had to acclimatise quickly. The screening for the U-17 was unbelievable because I had an injury before then. But the coach had the belief that I was going to deliver even with the injury, as the doctor told him I would play at some time. I was lucky. so I went with them and it was a fantastic run after the game against Italy.
What were the immediate benefits you derived with the rest of the squad after winning the Kodak Cup in China?
It was difficult coming back from the U-17 World Cup. The Federal Government and the NFF did not allow us to play and this disturbed our development. They said we were government property and everywhere was in chaos. It was the first time the country was winning a World Cup and we were not allowed to travel out of the country. Our passports were held back and we were not even allowed to play for club sides in Nigeria. After six to seven months, we were allowed to play, so I opted for Julius Berger. At that time, the Bridge Boys were one of the best teams in the country and, in terms of developing players, Berger were very good. We had the likes of Silas Benjamin of the Ghana U-20s, Ladi Babalola, Yisa Sofoluwe among others. All of them were national team players. So, I had a lot of people to learn from. From Julius Berger I had to break away from football because I went back to school when I got a scholarship from Brooklyn College in America. After Brooklyn, I went to train in Belgium and the first club was Lokeren. At this time, they had Etim Esin and Samson Siasia in their team. I was not fit because I was just coming from America so they declined. Then I came back to Nigeria but returned to Europe after some time. I then ended up in Germany. When I got to Germany, Anthony Yeboah was leaving Saarbrücken, so I went on trails at Saarbrücken and I replaced him there. From Saarbrücken, I went to FC Carl Zeiss Jena. Jenas was then an East German club. At this time, everything was opening up. From Jena, things started running very fast for me. I went to Stuttgarter Kickers; from Stuttgarter Kickers, I went to Waldhof Mannheim; from Waldhof Mannheim, I went to Hansa Rostock; from Hans Rostock, I went back to VFB Stuttgart; and from VFB Stuttgart, I went to Wolfsburg. In 2002, because I had this nagging injury and my meniscus was not really very strong, I had to retire early and unexpectedly from the game.
So you didn't play for the Flying Eagles?
I'm sorry, I had to go to the U-20 before going to study in America. The U-20 was actually fun, a lot of experiences, most of them on the negative side, because qualifying from Africa was fantastic. We had Etim Esin in our team, John Ene Okon, Ladi Babalola, Nosa Omoriege. It was one of the best U-20 teams Nigeria could produce at that time, but we could not do well because of the unrest we had in camp regarding Etim, the government and the robbery incidents. It was chaotic. We went to Chile at that time and we didn't do well. There was too much tension for Etim Esin and it disturbed the team's progress as we did not qualify from the group stage. So coming back from that U-20 World Cup in 1987, I went straight to America for studies. I resumed playing for Nigeria in 1992 at the Nations Cup after I joined Saarbrücken. The first tournament national training was unbelievable because I had to learn from the master himself – Rasheed Yekini. Yekini was amazing you know. I learned a lot from them because in training I was playing against the Ateam and the A team comprised of the Stephen Keshis, the Ben Irohas, and the Yisa Sofoluwes, among others. It was an amazing experience I will never forget.
How did you come about recording a song and making it to the Atlanta Olympics?
The music was for charity and the World Cup. I had to use the opportunity also to say that our national team at that time was one of the best. You know, we won the Olympics.
For the concluding part of this story and others, grab your copy of The Point from your nearest vendor