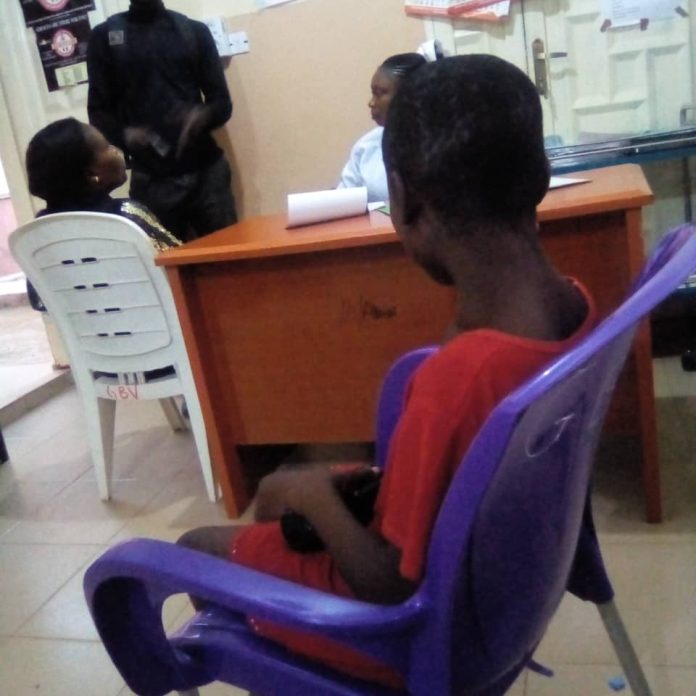 BY AGNES NWORIE, ABAKALIKI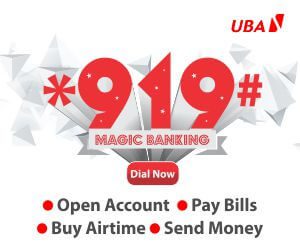 A 14-year-old girl (name withheld) has revealed how her 70-year-old-uncle, David Nwiboko, sexually abused her for about four years, alleging that the man stopped paying her school fees since she summoned courage to resist further sexual assault.
The Primary 4 pupil of Victory Nursery and Primary School, Ishieke in Ebonyi Local Government Area of Ebonyi State, who was recently rescued by the Federation of Women Lawyers in the state, said that her uncle adopted her to serve as a house help for his wife.
But, according to her, the couple had been subjecting her to series of sexual abuse in the house.
She said that she started living with Nwiboko, who married seven women with 28 children after the death of her father as her mother got married to another man in another community.
On November 1, 2022, a whistleblower informed FIDA that Nwiboko, with the support of his seventh wife, Elizabeth, was abusing the maid sexually and stopped paying her N4, 500 school fees since May for rejecting further sexual assault by him.
Narrating her ordeal, the victim revealed that since four years ago, Nwiboko's wife usually forced her to her husband's room to be assaulted sexually while the wife would monitor people's movement to cover up the secret.
The minor said that the man stopped paying her school fees because she summoned courage to resist attempts for further sexual assault since May 2022.
She said, "My madam started taking me to sleep with my uncle in his room since 2019. When groaning in pains, they always promised to take care of me and pay my school fees if I do not put up resistance or let anyone know that my uncle assaulted me sexually.
"So, because I refused to follow my madam to my uncle's apartment as usual, my last term's fees of N4, 500 were not completely paid and that's why my class teacher could not allow me to stay in school when I resumed this term. I don't know how the police heard what happened and arrested them."
Asked about the whereabouts of her parents, the teenager said, "My father is dead and my mother has remarried a man in Edomie community in Ebonyi Local Government Area of the state. That was why I was not able to reach my mother to complain about what I have been passing through."
In an interview with The Point correspondent in Abakaliki, the FIDA Vice Chairman in the state, Sarah Chukwu, pledged to ensure that justice was served. She said that the victim had been reunited with her mother for proper care.
She encouraged families to give birth to the number of children that they can comfortably cater for and avoid exposing children to danger and abuse.
She said that Nwiboko and his wife had been arrested by the police, adding that "The Federation of Women Lawyers, an association of Lawyers of the female gender, has the mandate of ensuring protection of vulnerable women and children and being voice of the voiceless in all states of the federation.
"We got the information about the sexual assault of a 14-year-old-maid by her 70 years old uncle, David Nwiboko, with the assistance of his last wife, Elizabeth, through a whistleblower on 1st November 2022. It became worrisome when we found out that the man is married to seven wives living in different parts of the state with about 28 children while three of them stay with him at his Ishieke residence.
"It is expected that he gets enough sexual satisfaction from them and not going to abuse a child of his children's age.
"The abused girl told us that her mistress (the last wife, Elizabeth) takes her (the maid) to the man at nights and watches out to ensure that nobody comes around when she is being abused. Now, they have been arrested. From the physical examination, the girl looks pregnant but we cannot say for sure because the medical results of the test carried out on her at the National Obstetrics Fistula Centre, Abakaliki, is not yet out. So, we have handed her over to her mother for proper care. We are committed to ensuring justice for the abused no matter who is involved.
"Parents should have children according to their economic strength. Things are so bad these days that having many children like in the days of our forefathers means punishing the children for no fault of theirs. This girl had been sexually abused for four years because her father is late and her mother was not able to cater for her and her siblings, hence, she gave her out as a maid.

"It is all pointing to poverty. Mothers are advised to have few children and then go for family planning.
It makes no sense having many and not taking the best care of them."
When contacted, the Police Public Relations Officer in the state, Superintendent of Police, Chris Anyanwu, said that the suspects would be charged to court after investigations.