To the average sport fan, boxing is a dangerous sport, a view 60-year-old former Commonwealth champion, Obisia Nwankpa, does not agree with. Nwankpa was born at a time when the late boxing legend, Hogan 'Kid' Bassey was holding sway in the pugilism trade although he was barely six when Hogan Bassey won the world title in 1958.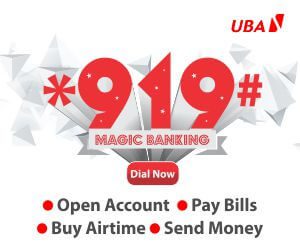 After the sudden exit of Bassey, the next big fighter in the domestic boxing scene was the late Richard Ihetu, fondly known as Dick Tiger. Between 1963 and 1970, Dick Tiger's fame in the country skyrocketed after claiming 14 wins in 19 fights. But just like Bassey, he vacated the boxing scene abruptly.
This no doubt created a vacuum as the young Nwankpa at this time was still trying to sort out the best sport to pursue between football, athletics and table tennis. After listening to an advice by his coach, Obisia opted for the gloves and in no distant time, his career blossomed.
"I started learning how to box in 1965 but I started real boxing in 1966," Obisia said as he opened up on his first contact with the sport at the age of 13. "I worked very hard and in 1969, I became the Lagos State Lightweight Champion," he recalled.
In 1970, Obisia became a national champion after beating the Commonwealth Games Lightweight Gold Medallist, Abayomi Adeyemi, He noted that he was fascinated with the boxing skills exhibited by Cassius Clay, who later converted to Islam and changed his name, to Mohammed Ali.
"I learnt a lot of skills from Ali and it helped me a lot. In fact, he was the greatest boxer ever," Obisia, fondly called Golden Gloves during his heydays, said.
He tasted victory in the 2nd All Africa Games in Lagos in 1973 and also grabbed the gold in his category at the 1974 Commonwealth Games in Christchurch, New Zealand. He maintained this form in other
For the concluding part of this story and others, grab your copy of The Point from your nearest vendor