Rita Dominic's strides in Nollywood are well-documented. The pretty actress speaks with OLUSHOLA RICKETTS at the screening of 'The Guest,' dwelling on Nollywood, her new-found role as producer, piracy and why she's been in many roles in recent times with Femi Jacob.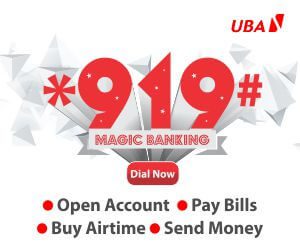 What came to mind when you read 'The Guest's script?
When I first got the script and read it, the first thought that came into my head was that 'what is wrong with this writer?' I felt it was just a good script but a difficult one to shoot. I also discovered that the filmmakers were up-and-coming, but have huge passion for movie production. And they were interested in the best way they could achieve it.
I liked the story and the role, but it scared me when I first heard it. It also encouraged me to go inside of me to bring everything I have into the role. I mean every acting demon in me.
You seem to have done it all in Nolly- wood. Is there still any interesting role you'd like to play?
I have many of them; I am trying to think of one. I'd like to play a paraplegic because they are people we hardly talk about in the society. I have been opportuned to meet some paraplegic in the society and they shared their stories, which I found very intriguing. I'd like to tell their stories to the world.
Since you are a producer, what stops you from producing a movie on paraplegics?
You have to get the right script. You can see different scripts, but if a script does not speak to you, it means it is not strong enough. As a producer too, I have so much on my table. We are shooting our television series, 'The Bank,' and we still have two major projects for this year. Apart from my personal projects, I have other projects I participate in for other producers. So, there is a lot I am doing.
When you have to kill like you did in 'The Guest' or play a very touching role, don't you feel disturbed while watching the scene?
Whenever I watch '76,' I find it hard to hold my tears. I have watched it many times and each time I cried. The movie is so emotional and I still connect with my character in a way. Each time I see the character I played there, it feels I am still the person.
After many years, you acted alongside Ramsey Nouah last year in '76'; did you still feel the chemistry you shared with him in the past?
It was fun, as we were in Ibadan for six months shooting '76.' Ramsey and Chidi Mokeme are people I have known from way back. So, it was like working with my brothers. They are very talented as well, and for me, I always like to act with actors who understand their roles and other roles. In acting, you have to understand that you get what you do to other actors.
Do we see you doing a project with Jim Iyke anytime soon?
If a good script comes and I like the story, why not? It would be nice to work with him again.
You've played like three roles with Femi Jacob; is there more to it?
There is still one other movie we both played in; it is coming out soon. The funny thing is that we did not plan it. The only planned movie was 'The Meeting.' We called for an audition, he came and he got the role. I feel other producers watched that film and liked what we did together. Since they liked our roles, it is normal for them to cast us together.
Femi and I are friends. I think when you are friends with someone off-screen, it helps with the onscreen chemistry.
Most cases, whenever I got the script and I asked who was playing the role with me, it turned out to be Femi.

In 'The Guest,' was it also in the script for Femi to grab your butt?
Yes, it was. In fact, there were more things in the script that I could not do.
Last year there were speculations that you were in a relationship. Do we see you getting married this year?
You know I cannot answer that question.
What are those challenges producers face?
It could be anything. It could be fund or technicality. For '76,' you know we do not keep documents of history in Nigeria, so we had to get them from the likes of BBC and others. And things like that take time. '76' was shot five years ago, but it just came out last year.
To be quite honest with you, anyone who goes behind the camera and is able to get a film out for the public should be celebrated. That is why I am so grateful to God and my business partner, Mildred Okpo. She encouraged me to go on this journey with her.
Piracy is really a big deal. The government needs to enforce laws and create an enabling environment for the industry to thrive. If this industry is well structured, it can generate a lot of revenue. There are laws against piracy; all we need is enforcement
Inasmuch as I wanted to be a producer, sometimes you need people to tell you it is okay to take risks. I am just grateful she encouraged me to pick up production, though it is not easy to produce films in this country. Every day we learn, every day we keep pushing and we are hopeful we would take the industry to the place it should be in no time.
Omoni Oboli recently lamented on Twitter that filmmakers are always at the mercy of area boys. Have you experienced such?
Yes, all filmmakers face that challenge. She is calling on the right authority to intervene because it would continue to happen. I believe that if government creates an enabling environment for Nollywood, this industry will thrive. So, we are calling on the right authority to help us create an enabling environment so that we can do greater things. Also, I think that for a film to do well, there is need for everyone, including media houses, to support it. If a movie does well, it speaks for everyone who is involved in it in Nigeria.
Considering the amount of movies coming out, it seems recession has not hit Nollywood?
The truth is that the Nollywood audience are still our audience. They still love what we do; that alone encourages producers to keep on putting movies out for them to watch. Regardless of any situation, the audience really like what we are doing.
What steps have you've taken to stop your films from being pirated?
Piracy is really a big deal. The government needs to enforce laws and create an enabling environment for the industry to thrive. If this industry is well structured, it can generate a lot of revenue. There are laws against piracy; all we need is enforcement.