Dream Team VI and Sfaxien winger, Oluwafemi Junior Ajayi, is still missing his favourite fan as he looks forward to leading Nigeria's charge for gold at the forthcoming Rio Olympics later in the year. In this interview with Uchenna Ajah, the 20-year-old former 3SC ace speaks on life in Tunisia, his targets for the year, alongside his love for his boyhood playing ground and family. Excerpts: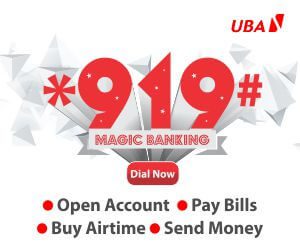 It is surprising that you came back home last month from Tunisia. Hope all is well at CS Sfaxien?
Yes all is well. Last month, we were given one week break before the commencement of our pre-season,before the second round of the Tunisian league. So, I decided to come into the country to have some time with my family and folks at the Royal Academy, that's all.
How did your former teammates at the Royal Academy, at the popular Alimosho ground, receive you?
It was fun all the way. I really want to use this medium to appreciate them for all the support they gave me the few times I had to train with the squad. I always have them in my heart anywhere I go.
Just before the turn of the new year, your club, CS Sfaxien, signed your fellow teammate at the Dream Team VI, Kingsley Sokari, how has bonding been for you two?
I have felt so relaxed since Kingsley joined me at Sfaxien. We have been together for quite a while now, from the U-20, U-23, and now we are club mates. These days, I feel more at home with him around.
So far, Sfaxien have been more dominant in the Tunisian topflight when compared with their performance in Africa's club competitions. How are you and your teammates looking forward to improving on your records on the continent?
We don't want to make noise about how we intend to play when
we get to the Africa's club competitions. However, we always want to give our best to ensure that at the end of the campaign, Sfaxien fans will have something to celebrate.
For the concluding part of this story and others, grab your copy of The Point from your nearest vendor