…lambasts ex-Gov Elechi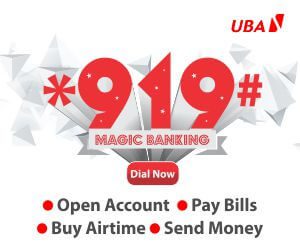 The Ebonyi State Government has accused the opposition in the state of frequenting the homes of native doctors with a view to bringing the state governor, Dr. David Umahi, to harm.
The Commissioner for Information and State Orientation, Senator Emmanuel Onwe, while briefing journalists in Abakaliki, the Ebonyi State capital, said some people who were hell-bent on bringing the government down, had been consulting native doctors, shrines and holding several community meetings against the government in order to create the impression that the government was confused and unfocused.
Onwe, however, maintained that the government would resist "their antics", even as he warned those behind the plots to desist in order to avoid incurring the wrath of the government.
"Those who want to distract the government, for example, those who go to rural shrines and organise community meetings to attack members of the Executive Council or create scenario that will distract members of the Exco. They are warned to desist from such acts as this government will resist it," he stressed.
According to him, while empires rise and fall, one of the greatest and most consistent parts of history is that empires fall because of conspiracies. Onwe added that the reason some governments and administrations fell was not usually deliberate "but because of internal contradictions, poisonous oppositions and personal ambitions."
He pilloried the immediate past administration of Governor Martin Elechi in the state, saying it performed badly because the state had more than five 'governors' and each, at every point in time, was asserting his own authorities and priorities, a situation, he noted, killed government's good objectives and intentions.