'He sleeps with me three times a week'
The unholy acts of a first generation pentecostal church pastor, Timothy Idowu, who has been sleeping with two of his daughters, have been exposed.
Idowu was exposed by his second and younger daughter, 15-yearold Joy Idowu, after her father left for a special prayer session outside Lagos.
Joy, who claimed she was deflowered by her pastor father, said the illicit affair had been on for over a year.
She added that Pastor Idowu had since been sleeping with her three times a week and called on authorities to save her.
A close relation of the family, who asked not to be named, told The Point that the criminal act of the pastor, came as a surprise to members of the family, who had held him in high esteem.
The randy father is a pastor at The Apostolic Church, Aradagun, Badagry.
According to experts, incest could hamstring the future love life of a victim as it is the worst matrimonial offence any father could commit against a biological daughter.
Investigations revealed that Joy was not the only daughter Pastor Idowu had been sleeping with. Joy accused her father of also sleeping with her elder sister, who is a student of Adeniran Ogunsanya College of Education, Ijanikin.
Joy's elder sister, however, denied the allegation, saying that her father had never slept with her.
But Joy insisted that she once caught them in the act.
Another close relation, who pleaded anonymity, said that the waywardness of the pastor might not be unconnected with the poor state of health of his wife.
"May be he was driven to the disreputable act of incest because his wife is no longer fit to give him sexual satisfaction,'' the relation said. He said other evidences given by the young girl had semblance of truth, which people could not doubt.
"That man is a monster. I have never seen such a person in my life. Imagine a father that sleeps with his daughter almost everyday since last year. This is a man that parades himself as a man of God. He lives in a house built by the church and he is accorded all respects due to a pastor. The church members, unfortunately never knew that he was a monster,'' he added.
The relation, speaking on how Joy exposed her father's evil deed, said, "I was told that Joy alleged that her father was having canal knowledge of her in their house. My first reaction to the allegation was that the girl must be insane. When she made the allegation, I remarked that the young girl was insane. But when it was investigated, it was discovered that the girl told us the truth.
"It was at that point that we sought the assistance of an NGO that helped to report the case to the police, and the pastor was arrested."
The Badagry Coordinator of Child Protection Network, a human rights organisation, Mr. Ibrahim Femako, confirmed the incest case to The Point.
"Actually, I was called by my state coordinator that there was a case of incest in Badagry, which needed to be followed up. We did our little investigation and later reported the case at a police station in Badagry. The man was later arrested," he said.
Ibrahim, speaking on the step taken by the NGO, explained, "A relation of the young girl made the complaint that her father had been sleeping with her for over a year. During our findings, I listened to the girl and she explained how her father had been having sex with her, adding that she could no longer take it.
"Fed up with her father's unholy behaviour, she ran to one pastor, called James, who advised her to report the case to any of her family members that she could trust to help her. As a result of this, she ran to her mother's sister at Ikotun, Lagos; and from there, they were directed to our office."
Ibrahim added, "The young girl said when they had all slept at night; her father would sneak into her room and forcefully sleep with her. After the evil deed, he would warn her not to tell anyone, threatening that if she did, there would be problem for her. She also said that her father usually had sex with her three times a week in the last one year."
The victim, in a video tape secretly made available to The Point, lamented her ordeal in the hands of her father:
"My name is Joy. I am 16 years old. I am in SS2. There is a problem that I'm going through in my life. My father disvirgined me and when he did, I was 15 years old. When he did, he used one of his clothes to clean the blood that came out during the act, and since then, he has been sleeping with me."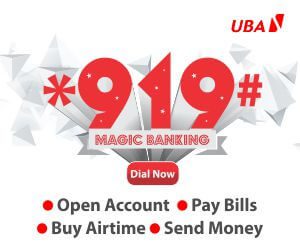 POLICE, CHURCH MEMBERS' CONSPIRACY
The Point's findings revealed that the police had released Pastor Idowu after much pressure from members of his church.
On this development, a family member, who could only be identified as Oba, expressed disappointment that the young girl had been pressurised to reverse her statement to facilitate the release of her father by the police.
"I am so confused and disappointed over the case. Could you believe that as I'm talking to you, the suspect has been released by the police. In fact, they pressurised the young girl to reverse her statement to release the father from police custody. Likewise, I was surprised that the police could agree with the church members without conducting their own independent investigation," he said.
Meanwhile, The Point had earlier learnt from Ibrahim, the Badagry coordinator of CPN, that some people had been making moves to negotiate the release of the suspect from police custody.
He said, "I noticed that the second day I went to the police station, church members and police officers were putting finishing touches to perfect the bailing process of the suspect. The man was about to be bailed by the church members and I objected to it.
"Later, when I called the girl; she said her father had been begging her and after much begging, she decided to forgive him on the grounds that she would not live with him again, that she would go and live with her mother's sister."