Nigerian female stand up comedian, Helen Paul, popularly known as 'Tatafo' is a name to be reckoned with in the comedy industry. In this interview with The Point's Adeleke Adesanya, she reveals how she became a comedian with the help of her great grandmother. She also speaks on challenges faced by female comedians in the industry. Excerpts: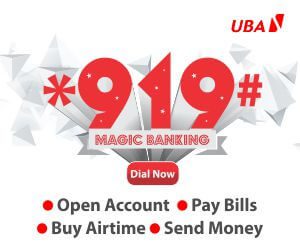 How long have you been into standup comedy?
Professionally, I have been in comedy since 2004. But before then, I had been doing it for a long time, right from church, when I joined a comedy crew. But I have discovered that when writing, I am more comfortable with tragic stories rather than comedy, which I think I need to work on. So if you are asked which is more natural to you, what would you say? Of course that is comedy. On the tragic writing talent, I am still thinking of how to develop it. But comedy is a very easy thing for me, because, naturally, I can just step out and make people laugh.
As a mother, how would you advise parents to help their children develop their talents?
They should take time to study their children. Though I know that things are not easy in this part of the globe, especially for working mothers, because most times, by 7am, everybody is out, and on Saturdays, most of them will go for professional courses. But if they can create time to study their children in various areas like, what they love playing with, what they love doing; they will help them discover their talents. This is because I have discovered that most of them exhibit what they may likely prefer to do in the future with the kind of games they play, and it may not be good for a parent to go against it. For instance, I discovered that a friend's baby loved to play with toy guns and the mother always kicked against it and I told her that the boy, in the future, might want to be in the army or any other force. Playing with guns doesn't mean he will engage in crime in the future. In my own case, I grew up with my great-grandmother, who loves entertainment. In those days, she would put me on a centre table and say "You were telling me about someone yesterday, do exactly the way she did," and I would start mimicking the person while she would be laughing. The following day, she would tell the person who might be her friend that I imitated her yesterday, that it was exactly the way she spoke. So they would all call me to come and repeat it and buy me soft drinks. So, sometimes when parents were talking, they would send me away and say, 'she will start imitating us'. So, I grew up imitating people and I enjoyed it because I noticed I made people laugh.
What keeps you going on stage?
People's acceptance. Once I see that people are ready to accept me, then, immediately, I get in the mood because sometimes my choleric nature doesn't give me that space. If I see that you are giving me attitude, then I drop the sanguine part of me and step into the choleric temperament and I give it back to you. So, really, I love to make people happy and naturally when I see that you are ready to accept me, I flow with you.
Why did you choose to study theatre arts?
It is because theatre arts is very large. In it, you will study human nature and you will stylishly know about other professions, because if I must act a doctor, I must have an idea of the profession in order to depict it. Theatre arts is embedd e d with different professions like cinematography
For the concluding part of this story and others, grab your copy of The Point from your nearest vendor