..says he wastes his sperm on me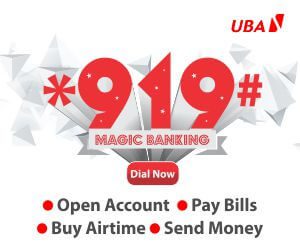 SUNDAY OLADEJO
"My lord, my husband, Michael Olawale Ojelabi, is fond of beating the hell out of me because I've been unable to conceive for him. In March 2008, he stopped having sexual intercourse with me because of my problem. Each time I prepared pap for him, he always ordered me to add milk, saying that the milk would replace the sperm he was wasting on me.
"Later, God answered my prayers and I got pregnant; unfortunately, he had engaged himself in an extra-marital affair with a woman called Falilat."
These were some of the submissions of a 41-year-old woman, Afusat Ojelabi, at the Otto-Ijanikin Customary Court, Lagos, recently. Afusat told the court further that her husband always accused her of having illicit affairs with other men, amongst other spurious allegations.
But Michael Olawale Ojelabi, the petitioner in the matter, told the court in the suit numbered CS/OTJCC/OCS/08/2015 that his wife could not be satisfied with one man. He told the court, "My Lord, in September 1994, I went to work, and on getting back home, I discovered that my wife had packed all her belongings away from our matrimonial home.
"I had to miss work the following day, and spent the day looking looking for her whereabouts. It then became a recurring decimal as she had done the same thing five times. There was a day I was trying to rearrange my room and I stumbled on a sheet of paper. On it, I saw she wrote the name of her former boyfriend, 'Dauda Omo Asimihu.' This made me suspect that my wife was cheating."
49-year-old Michael added that in July 2008, his wife was pregnant and was delivered of a baby that later died in 2010. The Court President, A. O. Ilori, however, adjourned the case for possible reconciliation.