Alhaja Hidayat Fola Jose, widow of former Chairman and Managing Director of the defunct Daily Times Newspaper, Late Alhaji Ismail Babatunde Jose, narrated her very exciting life with the grand patriarch of Nigerian journalism. She recalled how the doyen of journalism mandated her to quit her job as a teacher if she was going to marry him.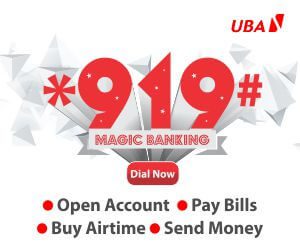 She said, "He said he wouldn't marry a working class woman and he gave me a mandate to resign my job as a teacher if I was going to marry him. He insisted that he would pay my salary, with a fat allowance, which he did until his death. But I had to seek counsel from my father, YPO Shodeinde, who advised me to quit if I really wanted to marry Jose. I obeyed my father's instruction and did as my would-be husband demanded, and I never regretted this move. Of course, Alhaji Jose was a very good and committed man."
"He preached peace in his household and among the extended families. He was a very good father and husband to his children and wives. Alhaji was an 'everybody's man.' You could hardly find him separated from his family. He married two wives. I was the second wife. Between his first wife and I, no one could spot the difference. No one could tell the difference amongst our children because Alhaji didn't create such vacuum. In fact, the love binding the family was so strong and is still very strong."
She added, "He served as the head of the entire family. He ensured that all members of both families were satisfied. His relation whom ship with us – the two wives – was cordial. There was no discrimination among us. We wore the same set of attires to social parties and lived in peace and harmony. We did virtually everything together. There was no problem and this helped the cord of friendship among our children till the present day.
"I married Alhaji Jose when he was the Editor of Daily Times. Whenever he brought some of the stories home, I assisted him with editing of some parts of the stories. He was even the one who always requested for my help until he was promoted to another level."
Was there any untold story of Alhaji? The widow said you could search everywhere and would never unearth an untold story about a manrelationwhom the widow described as a transparently honest fellow.
She said, "There is nothing hidden about him. He was very open and sincere. His transparency also paid off. He left a good name for the family. We are still enjoying the good will he left behind. And this is worth billions of dollars. I miss Alhaji Babatunde Jose.I miss him dearly. I miss the love we shared together. I would have also missed his financial support but our children have filled the gap.
"You see, life could never have been the same without Babatunde Jose. He has left a gap which no one can fill. The life of love, passion for his wives and children. The bond he created among the family still exists. We have been communicating strongly with one another. We still relate with one another on the foundation of love, which Alhaji built during his lifetime."
On her daily routine as an elderly woman, she added, "At 82, I have learnt to take life easy. You know, physical strength of life has waned. So, I don't worry about anything. I do walk exercise, eat healthy diet, take a lot of water, avoid eating red meat, and I don't put myself through any distress.
"However, I have lost appetite for much food due to old age. My eyes are still sharp; I barely use eye glasses. At 82, I enjoy attending parties. I have attended three parties this week and still have more to attend at the weekend. If I don't go out at this age, I will be worn out, which is not good for me. I enjoy having fun and good fashion. I also do my cooking by myself because the house maids I have cannot cook my
food."