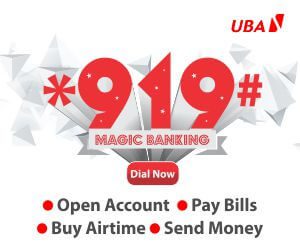 TRUE-LIFE STORIES WITH FUNMILOLA SOTUMINU
I'M a fourty-year-old lady from a noble background, and a top executive officer in a big manufacturing company in Nigeria. Growing up with my parents taught me to treat everyone equally and with respect. My parents always had domestic staff to take care of major household needs but no one knew they were hired.
No one could distinguish between my parents' biological children and the domestic staff. The ones that stayed the longest among them used to travel with us for summer holidays outside the country, and we usually dressed the same way (gorgeous) to church on Sundays.
After my secondary education, I travelled abroad for my university education and met my husband in my first year at the university. Both of us were students in the same faculty. We used to read together as friends, but when I travelled out, we lost contact. I met him again after I came back to the country when he came for a job interview where I was working.
Unfortunately, he could not get the job, but, having re-established contacts with each other, I was able to get him a job in another company, though the salary was not as good as mine.
With this development, our friendship grew and we became closer. At that time, due to distance, I could not continue with the relationship I had with my boyfriend abroad, who refused to relocate with me to the country. We broke up and my long-time friend (now my husband) was there to comfort me. My family and relatives loved him so much that before long, everybody was asking me when the wedding bells would ring.
Money was no problem on my side. Though my husband's parents were not rich, my family did not mind. After his proposal, the introduction and traditional wedding, my father gave us one of his houses in an exclusive part of Lagos, fully furnished. My siblings and extended family were not left out as they all gave us things that would make our lives comfortable.
My husband's parents loved me so much and would do anything to make me happy. I, on the other hand, respected both him and his family not minding that I earned more than he did. I hardly asked him for money, even for housekeep, except when he chose to give. Most joint investment plans were always on my income, still I didn't mind.
I did my housekeeping duties and played my role as a wife dutifully in spite of my busy work schedule, just to please my husband.
When I became pregnant, I fell very ill and was admitted for two weeks. After I was discharged from the hospital, my parents and his parents decided to get me a maid to ease my housekeeping burden. My parents, on their part, left the task of getting a househelp to my in-laws in order not to appear overbearing.
The house-help proved to be a good girl but I still tried to cook and satisfy my husband's demand. However, I got tired easily and observed good rest on my doctor's advice.
Surprisingly, in my sixth month of pregnancy, our house-help fell ill. Upon examination, it was discovered that she was three months pregnant. How did this happen?
My mother-in-law had to come to take her back to the village. She went with my husband. They later brought her back to the house, claiming that it was a carpenter who used to work for us that impregnated her. I agreed to have her back in the house because I had taken her as my biological sister, just like my parents taught me. So, things continued as usual.
She was registered in my husband's name at my clinic, though I felt somehow. My husband explained that the girl's family would have it that way since she was staying with us and the carpenter had not paid her bride price.
A month later, I received a call that the carpenter had beaten up my husband at an eatery and that he had been taken to the hospital. After seeing my husband, I offered to incident a case of assault and battery at the police station but my husband declined, saying the man had already apologised and more so, he would soon be our in-law.
The carpenter, on the other hand, did not appear remorseful. It looked as if my husband and his family were playing a game.
Then the girl's mother came around for some days to see her daughter. Before she left, the pregnant maid had started misbehaving. She would not do whatever I asked her to do; she abandoned her house chores completely.

Even before that, I had employed someone to clean the house, three days in a week, due to her condition. I knew there was trouble and that it could be more than I thought, when, one day, I asked my househelp to boil water for me and she said I should not disturb her, that I could see she was also pregnant….
To be continued…