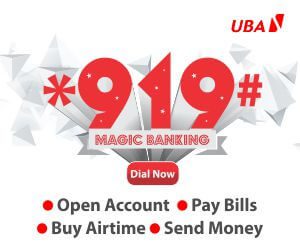 TRUE-LIFE STORIES WITH FUNMILOLA SOTUMINU
I was shocked, and when I reported the incident to my husband, he didn't even reprimand her. He just told me to take it easy with her in view of her condition. I felt bad because, ordinarily, I believed that I had been considerate enough.
My househelp thereafter became unapproachable, rude and unreasonable. She would just barge into our bedroom without knocking and tell my husband to see her.
The supposed carpenter 'husband', on the other hand, though still polite to me, was always rude to my husband. One day, on one of his 'visits' to the house, he told my househelp that it was only a foolish man that would betray a person like Madam (me) and that he could never respect such a person.
Things continued this way until the eighth month of my pregnancy, when I fell very ill in the office and had to be brought home. On getting home, my househelp refused to assist me, even in my state. Rather, she was in the living room, playing music.
When I told her to reduce the volume, she refused, and I got so angry that I slapped her. It was like a horror movie because she made to retaliate if not for the gateman that came in to intervene.
Immediately my husband got home, I told him she had to leave, that I was fed up, but my husband refused to accept.
For the first time in our marital life, I disobeyed him. I summoned the carpenter and he responded immediately. I told him to take his 'wife' away. He looked at my husband and asked: "Oga, you hear wetin Madam talk, how you go do o, my girlfriend dey around o?"
I shouted at the man not to involve my husband, asking him if he did not realise that he had a girlfriend before putting another person in the family way.
He kept quiet, though he was adamant that he wasn't going to take her with him. My househelp also insisted that she was not going with him.
Then, my family and my husband's had to meet. My blood pressure had already shot up. I was breathing heavily and had to be taken to the hospital where I was diagnosed with eclampsia.
The doctor said I would have to stay back. At this stage, my parents insisted that the househelp could not stay alone at home, that she had to go. My parents-in-law also agreed with them, but she refused to leave.
Her mother was summoned, and surprisingly, she also insisted that her daughter would not go anywhere.
On leaving the hospital, I invited the police to pick up the carpenter and his wife (my househelp). That was when I got the big shock. The carpenter opened up, saying that he did not impregnate my househelp; that he was paid to act in that capacity. My supposedly innocent husband, who I had been vouching for all the while, turned out the culprit.
I lost consciousness and on regaining it, I found myself on the hospital bed with tubes and monitoring machines around me. I was told that I fell into a coma due to the shock, and that, because of my eclampsia condition, the baby had to be delivered through a cesarean section. I lost that baby and my health condition did not stabilise until after several weeks.
My parents and in-laws were always around me, though my family members were hostile towards my in-laws.
My husband, who could not deny being the man who put our househelp in the family way, would only come around whenever my family members were not with me. I, on the other hand, refused to see him. The househelp has since been sent back home, but her mother has been going everywhere to protest that her daughter should be allowed to live in her husband's home.

I went straight to my parents' house after being discharged from the hospital and from there I sent a divorce notice to my husband. His parents had been pleading for forgiveness and he even came several times to my office to see me but my mind is already made up. He had to rent an apartment for the mother of his unborn child since the house was a gift from my own parents.
I am now hypertensive and on medication to manage it, yet this man wants me back after all these evil deeds. Will my househelp's child be the heir to the investment that is based solely on my income or what? And even at that, she and her mother are claiming that the first person to have a child is the first wife.
In the divorce settlement, I agreed to take back my parents' house and give him 50 per cent of our investments even though my lawyer said that I would be stupid to part with that much as there was proof that the money came from my account.
I just want to leave him in God's hands. He doesn't really deserve a good woman. The Lord shall make me laugh again.
Readers, did I take a wise decision?
(Concluded)