By SEGUN AYINDE, ABEOKUTA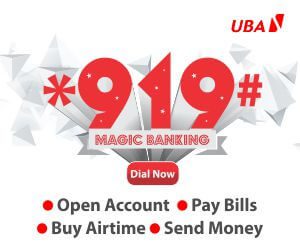 A house wife, Mrs. Aminat Sonde, has filed a divorce suit against her husband, Adisa Sonde, at a customary court sitting in Agbeloba, Abeokuta, Ogun state, for allegedly slapping her mother on the face.
Aminat in a suit numbered: IK/181/2019, told the court that her husband went to her mother's house to slap her on the face after a minor disagreement occurred between them.
The woman, who said that Adisa was fond of beating her whenever he got drunk with local gin, and would thereafter go to her mother's house to cause trouble.
Aminat, who said that she had been married to her husband for the past 19 years, said that her husband would have killed her mother the day he slapped her, if not for neighbours who intervened.
According to her, efforts by her family members and those of her husband to settle the dispute between them proved abortive as he became no longer caring about her anymore.
She said that trouble started between her and Adisa since he got married to a second wife with whom they both lived in the same single room apartment.
Aminat, who said that she lost the only child she had for husband in 2008, said she was ready to break up with him since she had not given birth to any child for him and was tired of his incessant battering.
She, therefore, sought to divorce her husband on the grounds of provocation, no rest of mind, lack of love, frequent fighting and threat to her life.
The house wife said, "I want the court to dissolve my marriage with my husband because he slapped my mother. He likes to beat me whenever he drinks local gin and would go to my mother's house to cause trouble. He would have killed my mother after slapping her face, if not for people around that stopped him.
"We have been separated for the past one and a half years and I want the court to dissolve our marriage."
Her mother, Mrs. Rukayat, alleged that her daughter's husband was always coming to her house to foment trouble whenever he and his wife had any disagreement.
She said that Adisa wanted to kill her with a plank the day he came to her house to slap her face, after a minor disagreement ensued between him and his wife, but it took the intervention of some of her neighbours, who collected the plank from him.
She, therefore, told the court to dissolve the union between her daughter and her husband, noting that the family of Aminat's husband were always on his side whenever the couple had any
disagreement.
Adisa, however, did not show up in court as the President of the court, Chief J.A.O Shofolahan, dissolved their marriage with immediate effect and urged both parties not to go to each other's house or place of work to foment
trouble.