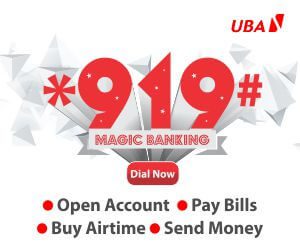 SEGUN AYINDE, ABEOKUTA
A house wife, Bose Oladapo has dragged her estranged husband, Oladepo Oladapo to a customary court sitting in Agbeloba, Abeokuta, Ogun State, for allegedly refusing to pay her dowry and threatening to inherit her house.
The mother of two, in a suit numbered IK/162/19, told the court that her husband, after failing to pay dowry on her for 11 years, wants to send her packing out of her matrimonial home and inherit the house she built herself.
She said that her husband was fond of using sharp objects to threaten her whenever they have minor disagreement so that she could leave the house for him to take over.
The woman, however prayed the court to dissolve the 11 year-old marriage on the ground of lack of love for her and the two children: Olawunmi Oladepo, 9, and Olamide Oladepo, 2, threat to her life with sharp objects as well as frequent beating, maltreatment and provocations.
She said she had reported her hubby to his family and hers to caution him, but he has remained adamant, urging the court to restrain him from coming to her house or place of work to foment trouble.
However, in his defense, the husband, Oladapo said that all the allegations levelled against him by his wife were mere lies. He said that his wife was too troublesome and hardly listen to him.
The President of the Court, Chief J.A.O Shofolahan adjourned the case for further hearing.