Being household names in the movie industry and in a bid to attract more followership, it would have made a whole lot of sense if Joke Silva and her husband, Olu Jacobs, were part of their new stage play, 'Heartbeat The Musical.' But the thespians do not see things that way.
Silva, while speaking with The Point, said that producing a movie or play and starring in it was a stress she would not like to experience anymore. She stated, "In our earliest years, when we were getting funds, we got it because they wanted us to perform. We would be performers as well as the producers, and in a particular case I was also the director. It was
hell of a work."
According to her, the dream of a producer is to have a director and people who are heading all departments. "When everything is in place, your work basically is sourcing for money and overseeing.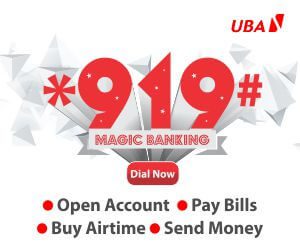 That's much easier. So, it is unwise for producers to play in their movies or productions,"
she added. For her also, stage plays cannot be pirated and it is a way of helping lots of talented people who love the stage.She said, "We have people who express themselves
better in theatre, whether behind or in front of the stage. So, if it is possible to create wealth for these people, why not?
"It is also an avenue to fight piracy, but if you do not have a talent for stage, you cannot do it, just like if you do not have for film." In spite of the fruitful years she has had in the world of make-believe, Silva is however far from being fulfilled. According to her, there are still some things she wants to do but yet to achieve.
She said, "I have not seen a play run for a year and I like to see that happen. I like to have a proper school for the performing art and film. We are trying, but not at the level I
want it to be."
In a way, the recession has affected the production of 'Heartbeat The Musical.' But for the recession, she maintained that she would have received the funding needed for the play, instead of drawing from personal funds.
"Most of the money we are spending on the play is from our pockets. Play is my work, and when I have to spend all my savings on my work, it is because of the recession," she added.
After 12 performances, the producers of the play, which is based on a homeless shelter that fell upon hard times, took a break. But the play is back on the stage now, and it would run till December 18 at the MUSON Centre, Onikan, Lagos.
'Heartbeat The Musical' touches on love, hate, betrayal, family, politics, homelessness and social justice as portrayed through the characters who are constantly in search of refuge and atonement.