Pretty actress, Elizabeth Anjorin, popularly known as Liz, has won for herself fame and popularity through her unique acting talent. The Badagry, Lagosborn belle is the producer of great films such as Iyawo Ojo Kan, Gold and Kofo The First Lady, among others. She surprised many when she went ahead to drop three hot musical singles, a venture that has caused ripples in the entertainment circles. In this interview with ADEOLA ADEOTI, this unassuming thespian talks on her new venture, career, private life and future plans. Excerpts: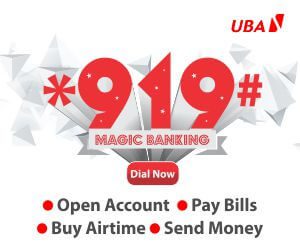 You recently released a couple of songs; why the sudden diversion into the music world?
I'm just trying to work around the entertainment sector, and also trying to give more to my fans. I love acting, singing and dancing. How has the response been so far? Well, I can tell you categorically that people love it. My fans really love it. I've been getting good comments from people on the two tracks – Sabadasa and Orombo Mi – and the comments have been very impressive. This has made me to buckle up more, knowing fully that people appreciate hard work and good products.
So what next are we expecting from you in the music world?
At the moment, I'm working on the video shoot of Sabadasa, and don't forget that the Orombo video, featuring Jhybo, is still making waves. But before I release the Sabadasa video, I'll be releasing a new song, featuring Pasuma. The title is Owo. Apart from music, what else are you working on? Right now, I'm working on Kofo Playhouse. It's going to be a comedy soap of a Yoruba character. Shooting will start soon.
These are good things. Are you facing any challenges currently?
I don't see anything as a challenge because there must be difficult moments. You can't get everything on a platter of gold. The bad makes you stronger and the good keeps you going. Even if you are working in a bank or a firm, some people may like you while some may be jealous of you. Our main problem in Africa is jealousy. If 95 per cent of people love me and five per cent don't, I don't care because the five per cent is insignificant to me. And apart from jealousy, another challenge that entertainers face is piracy
Is it true that you have re-married?
I've not remarried. I'm still single but not searching. Who will I marry? Jhybo? Jhybo is my brother. People only thought that I got married again because of the marriage picture we took together in the video shoot of Orombo Mi.
I'm not talking about Jhybo. There was this report that you secretly got married to an Alhaji, which is why you converted to Islam…
No, I didn't marry any Alhaji anywhere. I've been Aisha for long. I've been a Muslim for long. But you were born Elizabeth … Yes, you are right. I'm from Badagry, and I was born into the Celestial Church of Christ. But we have Muslims and Christians on my father's side. My mother is from a Muslim home and I love my mum. I love my dad too, but I chose to practise my mum's religion about 20 years ago.
What kind of man would you like to settle down with?
Any good man. I'm not the creator; I don't have hands to create anybody. I love any good man that is hardworking. I don't care if a man is ugly or handsome; all that I care about is that you should be hardworking and God-fearing.
Some women believe that marrying a super stud brings more satisfaction in marriage; do you also think so?
We all have different opinions. Whether my man is good in bed or not, mine is that I want my man to have a good behaviour and to be hard-working. Okay, what if you marry a sex machine and later on, something happens to him that hinders his performance, will you divorce him? So, you have to take your woman or man as he or she is. Whether good or bad, you have to take them as they are.
From your experience, why is it that most celebrities' marriages don't last?
It's not only celebrities' marriages that don't last; it's everywhere. And the reason for this is that modern technology has separated many homes. Before the advent of the internet, the phones and the social media generally, marriages were not breaking up like this. Today, you have people flaunting their wives and husbands on social media. At every given opportunity, they flaunt what is supposed to be hidden. And when you do this, someone, somewhere, with an ulterior motive, who is looking at those pictures, will start making moves to have him or her. And before you know it, the family is apart. More so, I think many ladies of nowadays are more hardworking. But some good for nothing guys are out there to exploit these ladies under the pretence of marriage. After marriage, both partners will be expecting more from each other; but when both cannot live up to expectations, they part ways. It's not that artistes don't have good characters, no! It's a global menace. Some are not artistes but are extremely wayward.
In all, what do you think is the secret to a successful marriage? There must be trust, and more so, endurance.

You look ageless and beautiful, what's the secret?
It's God and good heart. When you have a good heart, you will be younger. When people do good things and you are happy for them, you will be happy too and it will reflect on you. When you don't harbour resentments, you will be happy. This way, when you eat or take anything, it will work on your body. But if you are the type that is always embittered about things, even when you use all the supplements in this world, it won't work for you. On a lighter note, I cream my body with a good lotion, eat balanced diet and exercise regularly.
What would you say life has taught you?
So far, so good. Life has taught me that people want you to succeed but they don't want you to outshine them. I also know that what you keep between you and your God is what you can call a secret.
Are you talking from experience? Have you ever been betrayed?
Betrayal happens everywhere. That's why you see people saying I don't have friends. A Yoruba proverb says that even an Ajiroba (the king's closest chief) wants to become an Oba (king). Such is life and that is what life has taught me. But I thank God for His mercy, guidance and wisdom. He made me cope with people who looked down on me or betrayed me at crucial periods. I'm now thanking God that they are not part of my success story. And this is just the beginning.
But do you know that there are allegations that your source of income is not totally clean, that you do all sort of dirty things to make money?
If I live beyond my age, it's because I work beyond my age and that's why I'm not visible to people. I use my quality time for quality things. It's not a small job for someone to be acting, singing and doing other valuable businesses. I've been working like a machine. And in fact, this is my answer to them: if riches were a measure of the amount of work you do, I'm sure none of my mates would be as rich as I am. I give thanks to my friends who have supported me immensely in my career. These are the people that know me too well and have supported my career to this extent. I would never engage in illicit things.