By SEGUN AYINDE, ABEOKUTA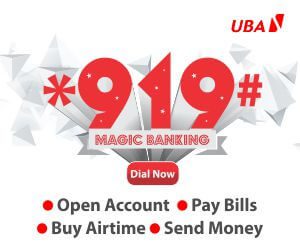 A housewife, Kabiratu Wahabi, has filed a divorce suit against her estranged husband, Saidi Wahabi, before a Customary Court sitting in Agbeloba, Abeokuta, Ogun State, following her mother-in-law's alleged decision to marry another wife for her hubby.
Kabiratu told the court in a suit numbered: Ik/238/2019 that her husband's mother had threatened to marry another wife for him and so she was no longer interested in the marriage.
According to her, she can no longer tolerate her mother-in-law's threat to marry another wife for her husband, owing to the frequent quarrel occurring between them.
She, therefore, urged the court to immediately dissolve their two-year-old marriage.
Kabiratu added that since she married her husband two years ago, she had never had a peace of mind as her husband was fond of beating her over minor arguments and never cared about her and their only child, even while she was pregnant with him.
The mother of one, who said that her hubby sent her packing out of her matrimonial home  some months ago along with her baby, but without her belongings, prayed the court to order husband to release her belongings to her.
She said that she went to lend N120,000 from a micro-finance bank to assist her husband in buying a motorcycle, adding that he never used the proceeds of the bike to take care of her and the child and had even yet to repay the loan.
She, therefore, sought to divorce her hubby on the grounds of maltreatment, frequent fighting, stubbornness, threat to life, no care for their only child and lack of care and love for her.
Kabiratu, who said that she had reported her hubby to both family members to resolve the issue to no avail, also sought an order of the court to restrain her husband from further coming to her house or place of work to foment trouble.
"I want to divorce my husband because his mother said that she would marry another woman for him. My husband has already sent me and my child out of his house without letting me carry my belongings and has even locked up the room," she said.
In his defence, her husband faulted the allegations by his wife that his mother wanted to marry another wife for him, adding that he never abandoned her during the pregnancy of their child.
Saidi, who promised to complete the full payment of the loan his wife took on his behalf, noted that he had to sell his motorcycle to take care of his wife when she was delivered of their child in the hospital.
The President of the court, Chief. O.O. Akande, adjourned the matter.