Despite the collapse of her marriage to movie producer, Daniel Ademilokan, top actress, Doris Simeon, seems less bothered with its attendant social backlash, and has instead opted to keep on breaking fresh grounds, to prop up her career.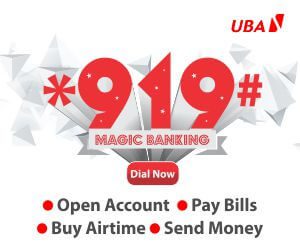 On whether she intends to marry a new husband any time soon, she says, "I'm presently focusing on my career, which I believe is the utmost thing for now. I believe life goes on and God is with me."
The beautiful damsel, who has made her mark as far as the Nigerian movie industry is concerned, told to The Point that she had put her challenges behind her and decided to take up a new life of helping people to build their lives.
"My past is now behind me and what I am currently begging God for is to help me in my new calling, which is giving hope to people around me. I so much believe in helping people to build their lives and I know this is a hard task, but with God, I will achieve it," she adds.
Doris, who is also a DSTV ambassador, is currently in partnership with a Non- Governmental Organisation, Feedachild, an outfit that is out to ensure that Nigerian children are well fed, no matter their parents' challenges."
"Feeding a child is one of the greatest blessings you could ever think of. People can join us in this assignment, which I have taken up -to feed at least a child daily, and be blessed," she remarks.
The top artiste, whose first appearance on screen was on a comedy series, Papa Ajasco, links her scandal-free life in the movie industry to determination. She explains,
For the concluding part of this story and others, grab your copy of The Point from your nearest vendor