---
Chief Adedeji Fasuan, is a former Federal Commissioner in the Revenue Mobilisation and Fiscal Commission and Chairman, Committee for the Creation of Ekiti State. He was the motivator behind the Ekiti State creation project, which became a reality on October 1, 1996, six and half years after the struggle began. Interestingly, his birthday coincides with both the nation's independence day and the creation of his beloved state, Ekiti. Fasuan bares his mind on all these issues in this interview with VICTOR SODEINDE. Excerpts:
---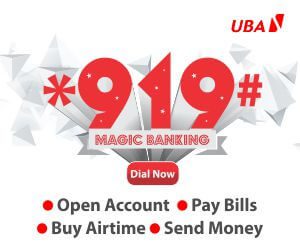 On October 1, you marked your 85th birthday, which, before now, many had thought fell on September 6. How do you feel about this?
I want to say that it is the grace of God and a sheer coincidence. Let me go back to history a bit, about October 1951, we were to go to Ilesha Grammar School to write the senior Cambridge Certificate Examinations. Ilesha Grammar school was the nearest centre to Ekiti then. Those of us who were in form six in Christ School were asked to go either go and swear to an affidavit or bring birth certificates. And in those days, asking a form six student to go and bring a birth certificate then was like asking him for the moon. What was a birth certificate to a rural boy like myself? So, what happened then was that I went to the Assistant District Officer (ADO's) office to swear to an affidavit and just guessed that I must have been born on September 6, 1931, being a Sunday and I stuck to that up to about six months ago when I was going through my father's handwritten diary. He opened the diary in 1913 and I saw the diary , I saw the notation about all his children in order of seniority. And I saw the one about me, which he wrote 1 in figure October, 1931 and in Yoruba, he said, "Eyi je ojo ti abi bose ladeji (the day I was given birth to) So, I had to write to my children to apologise that I had misled them and they had to accept it in happy mood. Particularly, as you said, the date coincided with the independence of Nigeria and the creation of Ekiti, my beloved state.
"We have not had the best man in Ekiti as governor. That is the honest truth. Each of them has tried his best in the light that they see it but they do not epitomise our visions. All of them are just to me, Assistant District Officers or Ajeles in Yoruba of the colonial times"
How fulfilled are you as you are marking your birthday?
It is providential work of God. The coincidence is so revealing of the handiwork of God in my life. I took up the fight for a separate identity for Ekiti gratuitously like that, headlong without minding what problems or headache that I would face. I had just retired as a permanent secretary in the old Ondo State and I moved to this building then, it was new then. My experience, both in the Western Region and Ondo State informed me that except we here got a state of our own, we would not achieve what God had earmarked for us. So, I got a few friends, picked them from the then 12 local government areas of Ekiti sector of the old Ondo and we were holding meetings in my main sitting room bi-monthly on Wednesdays. Hence, we called ourselves the Wednesday Group. So, at the third meeting of that group, we changed our name to the Committee for the Creation of Ekiti State because that was our primary objective which we concealed until the time was appropriate. We also went to enlist the support of the Obas, led by the present Ewi of Ado-Ekiti, Oba Adejugbe, and together with the Council of Obas, we struggled for six and a half years before we got Ekiti State.
Now, as a person, I'm completely fulfilled because I'm contented with my lot in life. Look at me, I was born and raised in a rural area, although with strict parental discipline. I was lucky to go to some of the best schools around. And today, I lack nothing; the basic things of life, my needs are so modest. God does not give me my wants, He gives me my needs. I thank God for the situation and so I'm fulfilled. But it is another thing for the state.
Would you say that the visions and dreams as one of the founding fathers of Ekiti have been achieved?
I must admit that our highest objectives, views and proposals or dreams have not been realised. We came to know the Nigerian character more after the state was created. Particularly, we came to know the Ekiti character more when the state was created. There is a disease in Ekiti more than anywhere in Nigeria, it is Ilara, Itara, meaning envy. It has no hospital. 'Who is he?' 'What is he now that we didn't know about?' It is everywhere but most prevalent in Ekiti. All the civil servants and commissioners of Ekiti descent that we inherited from Akure were against me and the Ewi of Ado- Ekiti. They told the foundation governor, Bawa that Ewi and myself were running a parallel government. They ensured that there was a gulf between Ewi and myself on one side and the military administrator, Bawa, on the other side. Until Bawa knew they were deceiving him and he made rectification. He begged me to go and be a non-executive director representing Ekiti State's interest at the Oodua Investment company. After that, I was nominated by former President Olusegun Obasanjo as a Federal Commissioner for Revenue Mobilisation and Fiscal Commission in Abuja. I didn't know Obasanjo from Adam, then. That was 1999.
Within a space of 20 years, Ekiti has had 11 executive governors, some phony ones, others running for just 24 hours. There was a particular day that there were three contending governors in Ekiti. The man they had illegally dismissed; the deputy, who said she was acting in that capacity and the Speaker, who by constitution, should succeed the affected governor. We have not had the best man in Ekiti as governor. That is the honest truth. Each of them has tried his best in the light that they see it but they do not epitomise our visions. All of them are just to me, ADOs, Assistant District Officers or Ajeles in Yoruba of the colonial times. They are born in Ekiti but bred elsewhere. They don't share the fundamentals, they don't know where the shoe pinches. They are also expatriates of Ekiti. They don't appreciate the fundamental requirements of this place, they don't know how Ekiti State came about.
During our struggles, we travelled 13 times, saw the sultan of Sokoto, Emirs of Ilorin, Zaria, late Dr. Olusola Saraki, father of the incumbent Senate President, Bukola Saraki, among others to persuade General Abacha, who was head of state then. We met Abacha three times. Abacha, of all people, I stood before him, reading papers to him as chairman of the committee. We prepared 24 papers which we carried to Abuja to discuss with Abacha and the members of the then Armed Forces Ruling Council (AFRC) or so. We travelled day and night and sometimes, we ran out of fuel and had to sleep where the car stopped in the bush. But no regrets for all that, the only regret now is that now that all the beneficiaries from A to Z did not participate in that struggle, did not visualise or think that a thing like a state could happen here. You admitted that the visions, dreams have not been achieved. But despite all the litany of woes that I have seen as a young man, one thing remains, for as long as Nigeria exists, there will continue to be an Ekiti State; that is just my consolation.
What's your greatest achievement in life?
My greatest achievement is that I was party to a body that created opportunities for others. It does not matter whether I was the motivator or not.
What words do you have for Ekiti at 20 and Nigeria at independence?
Ekiti people should embrace the essentials of life rather than the imponderables. We are too childish in our views. We are too pedestrian, we should be looking at noble things. We should gravitate to higher climes in our thoughts, tastes; not childish.
For Nigerians, they should be patient enough, the ills of the past 17 years cannot be cured in 15 months. The cumulative effects of misrule, bad rule, manipulations, looting and the interface and interplay of the effect of mono-product economy: We were selling 2.2million barrels of oil per day at $140; now we are selling I.6 at $40, who is the magician that would make things work? We ought to have had recession about a year ago. So, we should be patient enough. As we say in economics, there should be backward integration. Primary products which we exported in the past into Europe and America should now be processed at home. And we should intensify our agricultural productivity.
What values do you want our generation to share to have a better life?
The noble ideas of inviolate integrity, total commitment to what you are doing and hope in the future.
What legacies are you bequeathing to coming generation?
I should like to leave that to the ensuing generation. But if I were to have a say in it, I would say let the coming generation examine my character, imbibe what was good in it and throw away what was bad in it. But I've convinced myself that God has been so kind to me beyond my wildest imagination.