He fondled our daughter's breasts – Wife
SUNDAY OLADEJO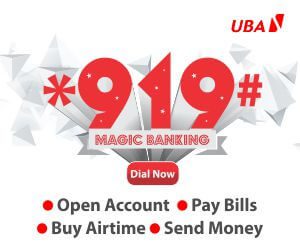 A 52-year-old husband, Mr. Augustine Eravere, has filed a divorce suit against his wife, Tina, saying that the woman has turned him to a punching bag. Augustine, in the suit numbered CS/OTJCC/OLS/11/2N, told an Ijanikin, Lagos Customary Court that his wife always beat him like a baby.
He said, "My wife always ransacked my trousers and stole my money, and whenever I confronted her, she would reply me with deadly blows that often sent me to the floor. In most cases, she would strip me naked. There was a particular year that I bought a Mercedes Benz 220 car for her. She was pregnant at the time, but she sold the car without my knowledge and approval.
"Again, she always invited her friend to our home to pack the foodstuff I bought with my money. There was a day she falsely accused me of calling her a prostitute. In fact, she beat the living daylight out of me. The worst part of it all was that her mother also joined her to beat me."
A weeping Augustine noted further that he had become "a popular ATM machine" for his wife's family members as two of her younger brothers, Chuks and Ugo, duped him to the tune of N250,000 in a contract scheme.
In her defence, Tina said her husband was an incorrigible drunkard and each time he got drunk, she always arranged for street boys who would assist in bringing him home.
"My lord, the genesis of our problem was that I caught him fondling my daughter's breasts; she is about 13 years old, and I rebuked him. It is true that he bought a Mercedes Benz 220 model for me; but I had to sell off the car for N50,000 when it started giving me problems. If he wants to divorce me, he should settle me with a sum of N500,000," Tina told the court.
The Court President, Mr. O.A. Ilori, consequently adjourned the case for further hearing.