---
Till date, most people do not know that Sidney Onoriode Esiri, aka Dr. SID, is one of the sons of the late Justus Esiri. In this interview with OLUSHOLA RICKETTS, the hit-maker speaks on marriage, his father, plans for movies, his newly released song, 'The Best,' and other issues.
---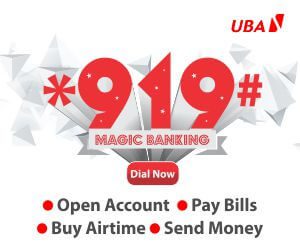 Did it ever cross your mind that you would make it big in showbiz?
I was just doing my best, with the intention that I would be great one day. Of course, that is the dream of anyone who ventures into anything in life. But, I have always known that I have the talent and what it takes to be successful in music.
Why did you stop rap music?
I see myself as a versatile artiste. You've just listened to some of my songs and you can tell that I sound differently in most of them. I just wanted to express how versatile I could be. I rap, I sing and I do other things in music.
Could it be that you felt rap music was unpopular?
It is not about popularity, it is about doing what makes me happy. I like singing now, but I used to like rapping at a time.
Are you the only child of Justus Esiri who is into showbiz?
Yes, I am. We are four children; the others are in the corporate world.
What were those things you learned from your father?
One must have learnt much from a man like him. He did so well in the movie industry and I am proud to be called his son.
How do you intend to carry on with the legacy of your father?
For me, I pride myself in creating my brand. Many people didn't know my father was Justus Esiri. Since I'm his son and I'm into entertainment as well, there will always be comparison. His shoes are big to fill, I must confess. But I think I am honoured to be able to create my personal identity and to create movies that I like. I'm an avid movie watcher; I love movies. I went to a film school to learn how to make movies. So, I'm looking forward to creating my legacy when it comes to the big screen.
Why did you wait till this time of the year to release your first song?
You don't rush music, though some people do. I've just played some of my songs you have never heard before and there are still more I didn't play. I'm not short of songs; I release materials when I feel the time is right.
How did you develop the concept for your new song, 'The Best'?
'The best' is one of those gifts from God. We were playing FIFA 2016 – Don Jazzy, a friend and I. Somebody scored a goal and we asked him if he used a 'finesse shot'. Don Jazzy started singing, "Finesse o finesse o" and he went into the studio to create music around it. We then decided to sing a song about a man who desires to give his wife or the person he cares for the best in life. Regardless of whatever she's been through in life, she would get the best from him.
This is the first time you are working with Clarence Peters. Why did you decide to work with him?
Yes, this is the first time Clarence and I are doing something together but we've always toyed with an idea of working together. We see ourselves as sons of legends because his dad and my father did well in their respective fields. We then decided that if we were going to do something together, it must be the best. I'm shooting a few more video clips with Clarence and in my own opinion, he is the best. He is a serious-minded person, easy to work with and he knows how to bring out ideas.
Does this mean other video directors you've worked with were not good?
I'm only saying that Clarence Peters is the best. There is no doubt about it. I know everybody knows his ability, you know too. Other video directors, undoubtedly, are good in their ways.
Which of your awards is so special to you?
It was the first award I received at the Headies many years ago for my song, 'Pop Something'. I was so happy and it opened doors for others.
Don't you think you don't get enough credit as a singer?
I'm not interested in noise-making or loud reception. By nature, I'm a simple person. People know my ability; I don't need to shout or talk about what I can do and my achievements in the Nigerian entertainment industry. I know Dr. SID is a household name in Nigeria.
What has marriage changed about you?
Marriage helps a man to remain focused and put things in the right perspective. You don't have time for frivolous things and you don't play around again. You have an idea of who you are working and living for. My entire life is to make sure that those I care about, my family members, are taken care of and happy. I now think of having a son and being a good father to my children.
How do you draw the line between family and work?
I guess I'm married to somebody who understands what I do and what the job entails. She understands I work at late hours. She understands I have to go out of town at times. She equally knows that many women would probably throw themselves at me. I think I am lucky to have her.
Don't you miss your days in Mo' Hits, doing music with D'Banj , Wande Coal and the relationship you forged there?
I won't say I miss it or I don't miss it, but my position has not changed much. I was in a group, a bunch of talented people who came together to create good music and I'm still in a group of talented artistes. It is like just changing shoes; you would still get your feet covered. I still have Don Jazzy, Tiwa, Korede, Reekado Banks, D'Prince and others around me. But I would be lying if I say those days were not cherished because we did many great things together.
Were you not confused at the point you wanted to settle down?
I have always been a guy who believes in getting married to one woman. I have always understood the power of union and the importance of two persons coming together to bring out the best in each other. For me, the most important thing is finding somebody who could make me better. I found her and I decided to spend the rest of my life with her.
Which of your songs is your favourite?
I don't have a favourite song. All my songs mean different things to me at different points. I have songs such as, 'Over The Moon,' 'Something About You,' 'Surulere,' 'Kabiesi,' and 'The Best,' and they all bring out different emotions at different times. People can listen to my songs when they are in different moods or find themselves in different situations.
How do you decide the songs to perform at events?
It is hard really, but it depends on the occasion and audience. But at times, you just want to give them a little of everything since you don't have all the time to spend on the stage.