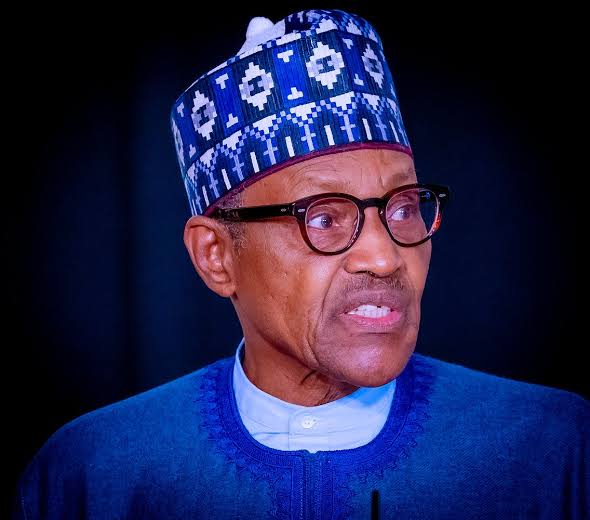 N10.78trn deficit poses huge threat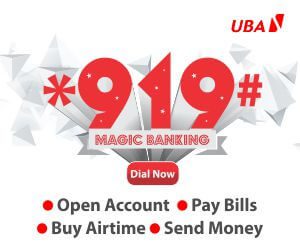 More Nigerians to fall below poverty line – Analysts
What FG needs to do – Economists
BY BAMIDELE FAMOOFO
The plan of the Federal Government to spend N20.51 trillion to finance its 2023 budget of fiscal sustainability and transition has been described as largely at risk.
According to financial experts, the largest economy in Africa is only good at spending but hardly ever able to generate enough revenue to satisfy its big appetite for consumption.
President Muhammadu Buhari had on Friday presented to a joint session of the National Assembly a budget proposal of N20.51trillion for the 2023 fiscal year.
The budget is about N750 billion higher than the N19.76trillion earlier proposed in the 2023-2025 Medium Term Expenditure Framework and Fiscal Strategy Paper.
Based on the fiscal assumptions and parameters, total federally-collectible revenue is estimated at N16.87 trillion in 2023. Total federally distributable revenue is estimated at N11.09 trillion in 2023, while total revenue available to fund the 2023 federal budget is estimated at N9.73 trillion. This includes the revenues of 63 government-owned enterprises.
Oil revenue is projected at N1.92 trillion, Non-oil taxes are estimated at N2.43 trillion, FGN Independent revenues are projected to be N2.21 trillion. Other revenues total N762 billion, while the retained revenues of the government-owned enterprises amount to N2.42 trillion.
On the expenditure side, it is expected as usual that recurrent costs will exceed capital expenditure at N8.27 trillion, representing 41 per cent of the total budget estimates while capital expenditure will get N5.53 trillion, representing 27.4 per cent of total budget in 2023.
More worrisome is the fact that more than the amount budgeted for capital expenditure (cash set aside for infrastructure development and other activities that will benefit the people) will go into servicing the nation's debt in 2023.
According to President Muhammadu Buhari, N6.31 trillion, which amounts to 31.32 per cent of the budget estimate, has been earmarked for debt servicing.
The deficit in the budget is huge at about N10.78 trillion, which will increase government debt profile in 2023 as the Federal Government is expected to source for money locally and internationally to finance the budget deficit.
Explaining how the deficit will be financed, Buhari said, "We plan to finance the deficit mainly by new borrowings totaling N8.80 trillion, N206.18 billion from Privatization Proceeds and N1.77 trillion drawdowns on bilateral/multilateral loans secured for specific development projects/programmes.
"Over time, we have resorted to borrowing to finance our fiscal gaps. We have been using loans to finance critical development projects and programmes aimed at further improving our economic environment and enhancing the delivery of public services to our people."
However, financial experts argue that what the President failed to let Nigerians know is that the nation's mounting debt portfolio will continue to hurt them and as he has rightly acknowledged, the level of unemployment and poverty have continued to increase despite the spending to build infrastructure in the country.
Government borrowing has continued to increase over the years in spite of warnings from the International Monetary Fund, other local organisations and well-meaning individuals.

For instance, the IMF, in May this year, warned that Nigeria would be spending over 100 per cent of its revenue on debt service in 2026. Unfortunately, those predictions are Nigeria's current realities.
BudgIT, a foremost civic-tech organisation leading advocacy for transparency and accountability in Nigeria's public financial management, has expressed concerns over the poor fiscal performance of the Federal Government's 2022 budget and the growing subsidy payments.
According to BudgIT, the most pressing concern is the debt service-to-revenue ratio, which has reached alarming levels within the first four months of 2022.
The country's current debt service, which stood at N1.94 trillion from January – April 2022, is over 100 per cent of the nation's revenue, which was N1.64 trillion, within the same period.
"There is no gainsaying that the fortunes of the most populous black nation on earth, Nigeria, have worsened in the last eight months after the 2022 budget was passed," said an economic expert who does not want his name in print.
BudgIT's Country Director, Gabriel Okeowo, said, "Despite being confronted with a myriad of challenges ranging from the five-month and counting ASUU strike, which has crippled Nigeria's tertiary education to a 13-month high inflation of 17.7 per cent, which has pushed millions of more Nigerians into poverty; a drastic decline in Nigeria's oil production which has displaced Nigeria as Africa's biggest crude oil producer; a massive increase in the country's petroleum subsidy liabilities (which has crowded out investment in critical areas of the economy, obliterated federal transfers to subnational units, and skyrocketed the country's debt to over N41.6 trillion naira); a complete breakdown of law and order in several cities across the federation, which has encumbered the inflow of foreign direct investments and increased the cost of doing business; Nigerians are waiting with bated breath for the national budget to begin to bring about the relief and positive change it was claimed to have harboured."
BudgIT posits that, with 2023 being an election year, alongside the growing fiscal threat posed by subsidy payments and the debt service-to-revenue ratio; all the latter will negatively impact Nigeria's budget credibility, cripple service delivery in critical social sectors of the economy and impede needed investments in productive sectors, thereby stunting economic growth.
"More worrisome is the fact that more than the amount budgeted for capital expenditure (cash set aside for infrastructure development and other activities that will benefit the people) will go into servicing the nation's debt in 2023"
Key highlights of 2023 budget
A total expenditure of N 20.51 trillion is proposed for the Federal Government in 2023. This includes N2.42 trillion spending by government-owned enterprises.
The proposed 20.51 trillion 2023 expenditure comprises personnel costs at N4.99 trillion, Capital expenditure at N5.53 trillion, overheads are expected to gulp N1.1 trillion, debt service will cost N6.31 trillion while the sum of N247.73 billion will be set aside as sinking fund to retire about 30 maturing bonds. From the expenditure framework, the sum of N8.80 trillion has been estimated to come from borrowings.
Group Managing Director, Cowry Asset Management Limited, Johnson Chukwu, also noted that financing the 2023 election year budget might not really be possible without moving a leg to approach international financial institutions in the wake of a squeaky bum.
He disclosed that Nigeria required a huge outlay of financial resources to drive sustainable all-inclusive growth, as one of many ways to implement major economic reforms.
"That said, the Federal Government may be unable to provide for treasury-funded capital projects next year, especially with dwindling revenue and payment of subsidies on PMS which it has projected in the MTEF to gulp N6.7 trillion, and constitutes a major threat to the country's revenue growth targets," Chukwu noted.
Based on Nigeria's revenue generation power over the years, the boss at Cowry Asset recommended that it was important for the nation to cut the cost of governance as it plans to introduce the payroll system in the area of personnel cost as a means to monitor ghost workers.
He also said efforts must be implemented to bring about an improved and enabling business environment.
Proffering solution to the lingering crisis of budget implementation and performance in Nigeria, Okeowo, BudgIT CEO, called on all well-meaning Nigerians, CSOs, media, the private sector, the international community, and reformers to join the call for the Federal Government to do the following:
"Discontinue indiscriminate borrowing through Ways and Means, which is creating a ballooning set of interest payments, running parallel to the external debt, as well as increasing the money supply and creating more monetary volatility; check the oil theft that is now commonplace in the petroleum industry, and has encumbered the country's ability to meet its production quotas-the latter having fallen to 1.25 million barrels as at May 2022; ramp up a remittance of operating surpluses by MDAs and GOEs to boost Federal Government's independent revenues which is currently underperforming, and take considered action to reform subsidy-this achieves the twin objectives of having citizen buy-in and revenue savings that are ensured to be channeled into priority areas."
In the proposed 2023 budget, the Presidency has projected the sum N3.34 billion for the local and foreign travels of President Muhammadu Buhari and Vice President Yemi Osinbajo.
The breakdown of N2.49bn set aside for the President's trips has N862, 076,448 for local travel and transport, while international travel and transport is N1, 633,464,208.
The breakdown of the N846, 607,097 budget estimates for Osinbajo's tour has N330, 320,396 for local travel and transport, as well as N516, 286,701 for international travel and transport.
The 2023 budget proposal also shows that the President and his Vice will spend N179, 277,423 for food and refreshment.
The President will spend N301, 138,860 for foodstuff /catering materials supplies under 'General Materials and Supplies' and another N30, 652,500 is set aside for refreshments and meals.
Osinbajo will also expend N156, 662,400 for foodstuff/catering materials. The breakdown also reveals that the vice president's office has N20, 264,397 and N2, 350,626 earmarked for refreshment/meals and cooking gas/fuel costs respectively.
Other expenses in the Office of the Vice President include N30,262,066 for honorarium and sitting allowance; N18,888,552 for publicity and advertisements; N1,680,377 postages and courier services; N23,211,005 welfare packages; and N5,488,832 for sporting activities.
Other notable budget proposals in State House headquarters include N7, 200,045,297 set aside for annual routine maintenance of mechanical/electrical installations of the Villa and N393, 661,239 earmarked for the ongoing construction of the Presidential Wing at the State House Medical Centre.
In the executive proposal, the Presidency and all the agencies under the State House are to spend N133, 730,697,750 earmarked for personnel, overhead and capital expenses.
A breakdown of the figure reveals that the Economic and Financial Crimes Commission has the largest share of N43, 201,071,521 set aside for personnel, overhead and capital expenses.
The ongoing phased replacement of vehicles and spares takes N1, 904,388,461.
Members of the National Assembly, on the other hand, will get N100 billion for constituency projects.
An examination of the appropriation bill revealed that the Office of the President would spend N2.49bn on local and foreign trips, while that of the Vice-President would spend N846.61m on the same item.
In the document, the Presidential Air Fleet's budget is categorised under the Office of the National Security Adviser.
Aircraft fuelling will cost the government N250m, purchase of air navigational and defence equipment will gulp N1.50bn, while N650m will go for a new mobile helicopter landing pad.
Bank charges will gulp N36.15m and insurance premium on all 10 aircraft in the fleet is expected to cost N180m.
The Presidency had revealed that the PAF maintains 10 aircraft since the inception of the Buhari regime in May 2015.
These are Boeing Business Jet (Boeing 737-800 or NAF 001), one Gulfstream g550, one Gulfstream V (Gulfstream 500), two Falcons 7X, one Hawker Siddeley 4000, two AgustaWestland AW 139 helicopters and two AgustaWestland AW 101 helicopters.
In the PAF budget, N40.45m was earmarked for the construction and equipping of a new presidential kitchen and crew rest area; N80.50m for the construction and equipping of a fleet defence coordination centre; N120m for the renovation and equipping of the PAF Lagos warehouse; N100.75m for the construction of six units (four-bedroom) for senior officers and road network, and N100.45m for the purchase of "one marauder vehicle for force and assets protection."
Closer comparison of the fiscal budgets for 2022 and 2023 revealed a 54.64 per cent drop in the PAF allocations.
In 2022, for instance, the PAF budget stood at N12.48bn, which is 54.64 per cent higher than the N8.07bn allocated for the 2023 fiscal year.
In the 2022 budget proposal, 22 items were designated as new or ongoing projects. These items amounted to N8.13bn.
In the 2023 proposal, however, only nine items were labeled as new or ongoing, amounting to N3.44bn.
Meanwhile, the government will be spending a total of N299.8bn on salaries and wages of lecturers and other categories of workers in federal universities next year.
The figure does not include the amount that will be paid as salaries to lecturers and workers in inter-university centres such as the Nigerian French Language Village; the Arabic language Village, Borno; National Institute for Nigerian Languages; and the International Centre for Biotechnology, University of Nigeria, Nsukka.
All the federal universities would spend nothing less than N6.5bn on electricity charges and generator fuelling.
According to the 2023 appropriation bill, lecturers and workers in federal universities, including the National Open University of Nigeria, will earn N299, 824,662,756 as salaries and wages.
In the breakdown, the University of Nigeria, Nsukka will get the highest amount of N21, 245,020,967; the Ahmadu Bello University, Zaria, follows with N18, 106,769,124.
University of Benin will receive N14,708,298,696; University of Lagos, N12,109,993,909; University of Ibadan, N13,698,057,825; and University of Calabar, N16,163,662,566.
Others are University of Ilorin, N8,470,227,623; University of Port Harcourt, N10,693,373,602; Federal University of Technology, Owerri, N10,468,542,426; and University of Uyo, N8,845,618,115.
Some of the universities with the lowest wages and salaries include Federal University of Technology Ikot-Abasi, with N912, 061,591; David Umahi Federal University of Medical Sciences, N1, 207,502,124; and Federal University of Health Sciences, Otukpo, N1, 418,218,616, among others.
Further analysis of the budget document revealed that the federal universities would spend nothing less than N6.5bn on electricity and generator fuelling.
The University of Lagos will spend N1.4bn on electricity charges; ABU, N1.04bn; and UI, N60m.
The Nigerian Maritime University will be allocated N80m for plant/generator fuelling; while Bayero University, Kano, will get N89.1m for the same purpose.
"With 2023 being an election year, alongside the growing fiscal threat posed by subsidy payments and the debt service-to-revenue ratio; all the latter will negatively impact Nigeria's budget credibility, cripple service delivery in critical social sectors of the economy and impede needed investments in productive sectors, thereby stunting economic growt"
2022 budget in retrospect
Taking a retrospect of the 2022 fiscal year so far, the President noted that as of July 2022, the Federal Government had spent a total of N8.29 trillion as a total expenditure from the N17.23 trillion budgeted. This was regardless of the fact that Nigeria has always encountered revenue challenges. At the same time, it grapples with current economic realities on ways to settle its debt service obligations as well as the underperformance of revenue from the oil sector.
However, its total retained revenue printed at N3.6 trillion so far in 2022 excluding revenues from government-owned enterprises.
This figure was 63 percent of the target which resulted from oil and gas revenue underperformance; and then a total of N1.48 trillion was spent as capital expenditure for ministries, departments and agencies.
The sum of N1.59 trillion was used up for subsidy payments. The 2022 fiscal budget, as revised, was based on the 2022-2024 Medium Term Fiscal Framework and Fiscal Strategy Paper (MTFF/FSP) which was in line with the Government's National Development Plan 2021-2025.
It comes on the assumptions of a 13 percent inflation rate; N410.15/$1 in exchange rate and a budget oil benchmark at $73 per barrel with the nation producing an average of 1.60 million barrels of crude oil daily.
On the contrary, with the brazen rise in pipeline vandalism, crude oil theft and lack of investment into the oil sector, Nigeria reported daily crude oil production at 1.03 million barrels daily as of June 2022 despite the positive rally in the global oil market which saw crude oil price peak above the budget benchmark as, it is currently, after hitting a peak of $123.23 per barrel at the start of June.
As a result of revenue shortfalls which still remain a major threat to the fiscal purse plus a high interest rate environment, the Federal Government borrowed N4.3 trillion from the domestic front to finance its deficit.
This does not include the over N20 trillion already in Ways and Means financing from the Central Bank of Nigeria, but takes account of the efforts by the DMO in the debt market to raise funds while selling government securities at a premium to investors.
Commenting on how the 2022 budget has performed so far, Jolomi Odonghanro , Head, Research & Strategy, Cordros Research, noted, "At this run rate, the fiscal deficit could settle at N11.00 trillion in 2022 (Cordros estimate: NGN9.74 trillion). Given that the external financing conditions are unfavourable, it implies that much of the deficit financing would be channeled towards the domestic debt market amid an increased reliance on the CBN's Ways and Means (W&M) advance. Indeed, the actual W&M from the CBN was NGN4.61 trillion in 8M-22 (vs 2021FY: NGN4.35 trillion)."