'I've not paid because govt is owing me'
GOKE ADETOSOYE, AKURE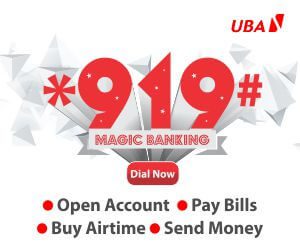 A Peoples Democratic Party chieftain in Ondo State and former House of Representatives member, Mr. Agboola Ajayi, may have forfeited his property worth over N1billion to the United Bank of Africa Plc, following his inability to pay back a N200 million loan granted him by the bank. The property, which include a residential building located on No 5, 69A, D Close, Gwarimpa II Estate, Abuja and some of his construction company's equipment, were used as collateral for the said loan.
The loan, according to sources in the bank, was granted to the former legislator's company, Don Frat Jercess Construction Limited, in February 2014. Agboola, a former Chairman of the Ese-odo Local Government in Ondo State, had approached the Okitipupa branch of the UBA in January 2014 for the said loan, following which N142 million was approved to enable him execute the asphalt-laying of the Kiribo-Gada- Igbekebo Road project awarded to him by the administration of former President Goodluck Jonathan.
The loan, it was gathered, later accumulated to over N200 million owing to his inability to service it as scheduled. An official of the bank, who pleaded anonymity, said Agboola defaulted in the payment, and in order to beat the bank to it, attempted to sell off some of the collateral, which included his residential building at Gwarimpa II, Abuja and his construction company's equipment.
Agboola, however, headed to an Abuja high court to obtain an injunction restraining the bank from selling his properties in lieu of the said loan. In a suit number "FCT/HC/ CV/266/15", dated November 20, 2015, he prayed the court to grant him an injunction restraining the bank from selling or taking over his property. Justice Bello Kawu ordered that the status quo ante be maintained pending the determination of the substantive suit and adjourned the matter till December 1, 2015.
Sources, however, said the action of the former federal legislator to prevent the bank from taking over his property might be belated as the bank had allegedly sold the items listed as collateral. Investigations by our correspondent revealed that the former legislator's house might have been sold to a senior military officer in Abuja.
According to the agreement with the bank, the politician was expected to pay back the loan by February this year but defaulted in doing so for unknown reasons. Reliable sources revealed that the bank, in its desperation to retrieve the loan, had petitioned the Inspector- General of Police, the Central Bank of Nigeria and the Economic and Financial Crimes Commission to urgently intervene in the matter.
Two top officials of the bank, who allegedly facilitated the loan, sources revealed, might soon lose their jobs owing to their failure to retrieve the loan at the appropriate time. When contacted on phone, Agboola admitted that his company, Don Frat Jercess Construction Limited, approached the bank for the said loan, which was eventually granted. He noted, "I am talking to you as a friend. Nobody can take my property away from me. It is not Agboola Ajayi that is indebted to the bank but my company. I could not pay the money because the
For the concluding part of this story and others, grab your copy of The Point from your nearest vendor