Less than a month into the administration of Edo State Governor, Godwin Obaseki, the people of the state are already on a war path with him over alleged plans to reward his predecessor, Adams Oshiomhole, for his role in his emergence as governor.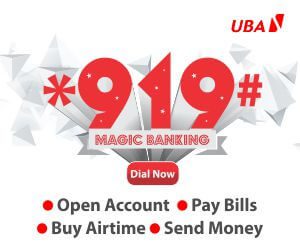 The Point gathered that in appreciation of Oshiomhole's role in his emergence as candidate of the All Progressives Congress and as governor, Obaseki is rooting for the approval of a N300 million retirement package for his godfather and his deputy.
The Point gathered from indigenes of the state that the development is now pitching some of the citizens, who felt that appreciating Oshiomhole with such humongous amount will paralyse the state financially, against Obaseki.
Speaking with The Point, National President of the Wailing Wailers, a non-governmental organisation in Edo State, Usman Abubakar, said it was disheartening that the new governor would be nursing the idea of implementing such a plan at the expense of the citizens, who reposed so much trust in him by voting for him.
Usman said, "We want to state this without any fear or favour that the N300 million severance package is outrageous and too bogus to be taken from a state where jobless youths are roaming the streets, salaries are not being paid regularly and over 45 months' pension arrears of senior citizens who have served the state meritoriously are still outstanding. Former Governor Oshiomhole is trying to use the Pension Law (as amended) as his last minute device to loot Edo State treasury by proxy, through the newly installed governor, Obaseki.
"Oshiomhole, who is seeking mouthwatering pension has left the state in serious debt amounting to over N200 billion, which w i l l take several years to clear and he still deems it fit to add more burden on the people, wrecking more havoc on the state by his demand for ridiculously bogus pension."
Describing the former governor as a "serial propagandist," who used his legion of online cretins to condemn similar cases of Peoples Democratic Party governors who signed such pension bills into laws, Usman called on the state House of Assembly to repeal the move, saying if not, the state will soon witness more than the recession he country is going through.
He said, "We call on the state Assembly to repeal the anti-people's pension law they are packaging for Oshiomhole.
"Serving as governor should be a selfless service one should be proud of, not seeking to use the avenue to enrich oneself as commonly practised by some greedy Nigerian leaders."
As labour leader and President of the Nigeria Labour Congress, Oshiomhole had detested and kicked against unreasonable pension packages for politicians. Usman therefore wondered what had changed the former governor form his principled stance and service to humanity