Former Speaker of the House of Representatives, Ghali Umar Na'Abba, the Alaafin of Oyo, Oba Lamidi Adeyemi, founder of the Lagos Business School, Professor Pat Utomi, and wife of foremost writer of Yoruba fables, D. O. Fagunwa, Elizabeth, are some of the eminent dignitaries expected in Ibadan, the Oyo State capital, on Wednesday at the launch of a book on Nigerian history.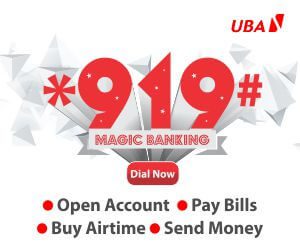 The book, titled, 'Of Rusts and Gold: Snippets of History,' is a collection of thoughts on Yoruba cultural and political history, contemporary Nigerian politics, monarchy, as well as the entrepreneurial spirits of early Nigerian traders and industrialists.
Written by Femi Kehinde, a prolific writer, politician, as well as former member of the House of Representatives, representing Ayedire/Iwo/Olaoluwa constituency of Osun State between 1999 and 2003, the book launch will take place at the University of Ibadan's Trenchard Hall by 11am.
Also in attendance will be the Publisher of Ovation magazine, Mr. Dele Momodu and Professor Adebayo Williams, while the book will be reviewed by former Special Adviser on Media to former governor of Enugu and governor of Oyo State, Dr. Festus Adedayo.
'Of Rusts and Gold: Snippets of History' compiles the life and times of many Nigerian politicians of the First Republic like Chief Obafemi Awolowo, Chief SLA Akintola, their spouses, life travails and imperishable contributions to South West politics, economy and political values, revealing hardly known details about their governance of the Western Region, which the writer said are products of deep research.
The book also dwells on the life and times of highly revered monarchs like the Olowo of Owo, Oba Olateru Olagbegi and his conflict with the late Chief Adekunle Ajasin, the Oonis who have reigned in Ile-Ife, especially the pre-monarchy lives of Oba Adesoji Aderemi, Oba Okunade Olubuse and the current occupant of the stool, Oba Enitan Adeyeye, revealing their uncommon exploits in office and tracing their ancestral historical antecedents.
Also expected at the launch are members of federal and Oyo State judiciary, legislators, captains of industry, members of the academia, as well as the Managing Director of Mutual Benefits Assurance, who is also the book publisher, Dr. Akin Ogunbiyi.