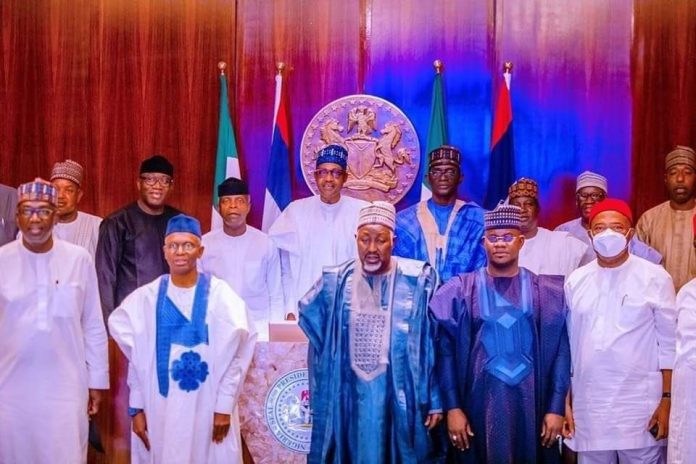 Satisfied with Tinubu's campaigns across country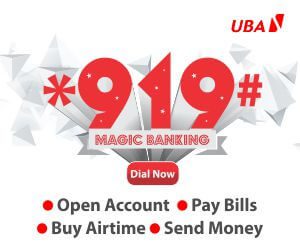 BY BENEDICT NWACHUKWU, ABUJA
The ruling All Progressives Congress' Governors on the aegis of Progressives Governors Forum have urged President Muhammadu Buhari to intervene in resolving the monetary policy and all issues that are causing great difficulties to the economy of Nigeria.
Addressing the media at the end of a marathon emergency meeting, the National Chairman, Abdullahi Adamu said," I'm sure you are quite aware of the fact that a meeting comprising APC governors was held today and the leadership of the NWC of our great party was summoned for this afternoon and we had discussions and at the end of the discussions, we have resolved as follows and this resolution is without prejudice or whatsoever to the case that is lying at the Supreme Court at this point in time. This has to do with the issue of currency redesign.
"We note very seriously that the programme and its implementation is causing tremendous difficulties to the people of Nigeria and to the national economy
"That we urge the Attorney General of the Federation and the Governor of the Central Bank of Nigeria to respect the Supreme Court order of interim injunction which is still subsisting.
"That the meeting is urging His Excellency, Mr. President to intervene in resolving issues that are causing these great difficulties to the economy."
Speaking on the impromptu visit of the party's presidential candidate, Bola Tinubu, Adamu said, "Tinubu's visit is a normal visit."
"Are we on the same page with the governors and the party? We are. The Governors Forum, the National Working Committee of the party, we are on the same page."
Also speaking, the Governor of Jigawa State, Mohammed Badaru Abubakar said the governors are very comfortable with the position of the participant in the forthcoming elections.
"Once the chairman spoke, the governors and the party are one and the same. And I am very proud about the conduct of our campaigns by our presidential candidate.
"Director General of the campaign and indeed, governors and the candidate across the country have been doing a tremendous job of mobilizing the Nigerian populace and we are very, very impressed with the support of the majority of Nigeria."
The meeting was attended by 12 APC Governors and two Deputy Governors. They include Governor Yahaya Bello (Kogi State), Simon Lalong (Plateau State), Sani Bello (Niger State) Abiodun Oyebanji (Ekiti State), Mai Mala Buni (Yobe State), Mohammed Matawalle (Zamfara State), Nasir El-Rufai (Kaduna State) Yahaya Inuwa (Gombe State), Abubakar Badaru (Jigawa State), Abdullahi Sule (Nasarawa State), Babajide Sanwo-Olu (Lagos State) and Atiku Bagudu (Kebbi State).
Imo State Governor, Hope Uzodimma and his Katsina State counterpart, Aminu Masari, were represented by their deputy governors.
Absentee governors were Borno, Ogun, Kano, Ondo, Cross River, Ebonyi and Kwara States.