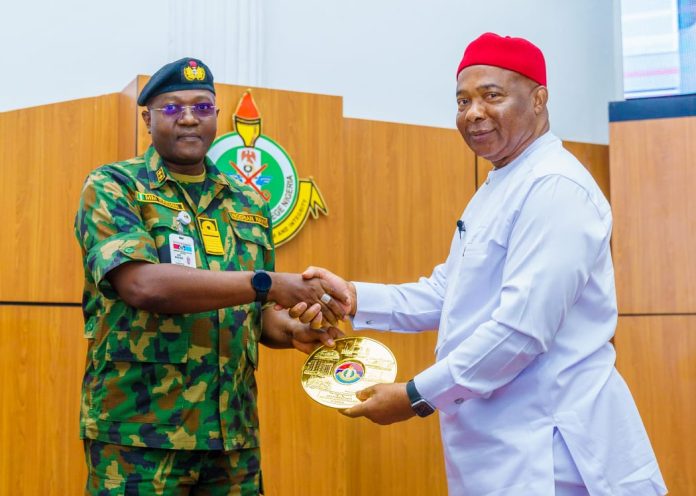 Governor Hope Uzodimma's leadership qualities have become a subject for high level intellectual evaluation as the National Defence College has listed them as subjects for her faculty members.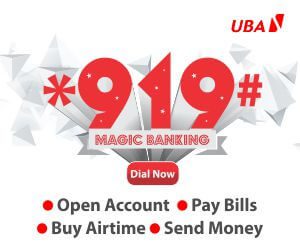 The move to study Governor Uzodimma's leadership attributes by students of the institution was the fallout of the lecture he delivered on Friday that attracted no less than 300 faculty members and other key members of the society.
Governor Uzodimma's lecture was on – National Security, Strategic Leadership and Development: My Political Experience.
While assessing the lecture in his remarks, the Commandant of the College, Rear Admiral Murtala Mormoni Bashir told the faculty members to be ready to study Governor Uzodimma's leadership attributes as a subject, noting that he has not listened to a lecture so rich in content and delivery since assuming the leadership of the College.
Rear Admiral Bashir thanked the Imo State Governor for physically obliging the College his time when others were content sending representatives with their papers.
The Commandant reiterated that Governor Uzodimma's lecture did not only awaken the intellectual consciousness of the Faculty members to the intellectual fecundity of the lecturer, but brought to the fore his leadership qualities that are lacking in most leaders of the country.
In his lecture, Governor Uzodimma took time to evaluate National Security, Strategic Leadership and Development and came to the conclusion that unless the concepts are treated as being intertwined, the society will continue to pay a yawning negative price.
He then maintained that we have no choice than to treat the concepts as interwoven.
Drawing from his personal experience since becoming a political figure in the country, functioning as a senator for eights years and now as Governor for three years, Governor Uzodimma regretted that today's leaders have failed to build a cohesive society, preferring instead, to expand the frontiers of ethnic and religious divide, for selfish consideration.
He said strategic leaders relegate religion and ethnicity because they breed mediocrity, and that they also advance the course of nationalism, patriotism, sincerity of purpose and all the tendencies that promote public good.
To be a good leader, Governor Uzodimma said, you must be ready to be mentored and that, part of the lessons learned from strategic leadership include being transparent and accountable to the people.
He charged the Faculty members to rise to the occasion of being part of the team that will promote national security through strategic leadership, all of which will culminate in bringing development to the nation.