natnudO foods, a food processing company, has empowered about 300 farmers in its natnupreneur scheme.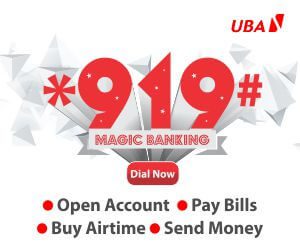 The group managing director of the company, Dr. Ayoola Oduntan explained that the scheme, which is running across the nation, is designed to ensure that all Nigerians interested in poultry farming are self-sufficient. He said the initiative will help reduce the country's food import bill in few years.
"We are working round the clock to meet local demand and ensure Nigerians, especially the youths, are independent in poultry farming. With a bit of hard work, perseverance and support, Nigeria will be self-sufficient in the business. We are ready to lead the drive for the change we intend to achieve," he told The Point.
He explained that the scheme is designed to empower potential farmers from the production end to the sale of the products to the end users.
For the production end, he stated that registered farmers would get day old chicks at discounted rate from Amo farm Sieberer hatchery, and feeds and drugs from Amo Byng Nigerian limited and Diversary Solutions, its sister companies.
"The company would buy back the birds at maturity at agreed price and weight from the natnupreneur farmers. We can also buy the eggs and chicken or help them to distribute the produce through our network of registered entrepreneurs.
"That helps them grow and expand their businesses faster. We are expanding the pilot scheme from 250 farmers to about 1000 farmers nationwide. We also empower young entrepreneurs to sell poultry products like chicken sausages and eggs. We provide basic investment of at least N350,000 to get freezer, stock and a shop. With this, they will be able to pay themselves a salary N15,000 to N 20,000 a month," he added.
Oduntan also stated that the company is set to assist abandoned farms to get back into production, encourage farmers who were under-utilising their facilities to improve their capacity, and expanding them to boost the quantum of chicken available.
He disclosed that natnudO foods is currently building what will be its biggest factory in Owerri, Imo State to complement the existing three factories across the country.