BY FESTUS OKOROMADU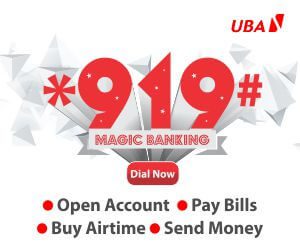 The risk of purchasing substandard telephone handset in Nigeria due to regulatory failures by government agencies was obvious in the Nigerian Communication Commission annual report and accounts for the year ended December 31, 2021, released last week.
The NCC under its compliance and enforcement operations, reported over ten categories of breaches carried out by operators in the market during the period.
One of such is what it called, "Enforcement actions on breach of Type Approval Regulations."
Under this, the NCC stated that Huawei and Calcare Development Nigeria Limited (Calcare) imported and sold Huawei Y7a Infinix Zero X in the Nigerian market without approval.
According to the report, the Commission sanctioned both companies a total of N7 billion for the breach but was silent on the seizure or ban of the said products, leaving consumers to suffer for their failure.
Part of the report reads: "Pre-enforcement notice was issued to original equipment manufacturers (OEMs) and Operators selling handsets without Type Approval Certification directing them to immediately desist from the sale/marketing of the handsets and to submit such equipment/handsets to Type Approval by the Commission.
"Huawei made payment of N2 million fines to the Commission on 24th September, 2021 for the sales/marketing of the Huawei Y7a without approval while N5 million administrative sanctions were imposed against Calcare Development Nigeria Limited (Calcare) for breaching Type Approval Regulations on sale, marketing and/or distribution of Infinix Zero X".
Also during the period, NCC said 758,774 customers of Airtel and Glo lost a combined value of N257,474,715 to what it called forceful subscription into value added service (VAS).
Reporting under the headline, 'Forceful subscription into value added service (VAS) by Airtel and Globacom,' NCC said, "Audited exercises conducted on forceful subscription of mobile telephone subscribers from February 1, 2020 to January 31, 2021 revealed that Airtel Networks forcefully subscribed 395,520 customers on its network which resulted in illegal deductions totaling N86, 695,657 while Globacom was also found to have forcefully subscribed 363,254 customers on its network which resulted in illegal deduction totaling N170,779,058.
However, the NCC could not enforce its operational rules as the companies involved seem to have refused to comply with its verdicts as of the time of reporting.
According to the report, NCC, "In line with the Nigerian Communications Commission (Enforcement Process, etc) Regulations, 2019, Airtel and Globacom were issued notices of sanction dated September 24th, 2021, which they were directed to pay the sum of N10 million respectively on or before October 11th, 2021. Airtel and Globacom were also directed to refund the affected subscribers accordingly.
"Globacom had not responded or complied with the sanctions while Airtel provided further data and appealed for reconsideration of the sanction sums. This activity will be concluded in 2022."
However, NCC confirmed that it raked in over N3 billion from Airtel, 9mobile during the year over sanctions on breach of direction on forceful subscription.
"Airtel was sanctioned to the sum of N2.397 billion in respect of its breach of the Commission's directive on forceful subscription, which was subsequently reduced to N670 million after reviews. Airtel paid the sanction on August 1, 2021.
"EMTS or 9mobile was sanctioned the sum of N123.8 million for failure to discontinue Web and Smart Messaging subscriptions on 46,539 MSISDNs and forceful subscription of 77,278 MSISDNs. The sanction has been paid," the report stated.