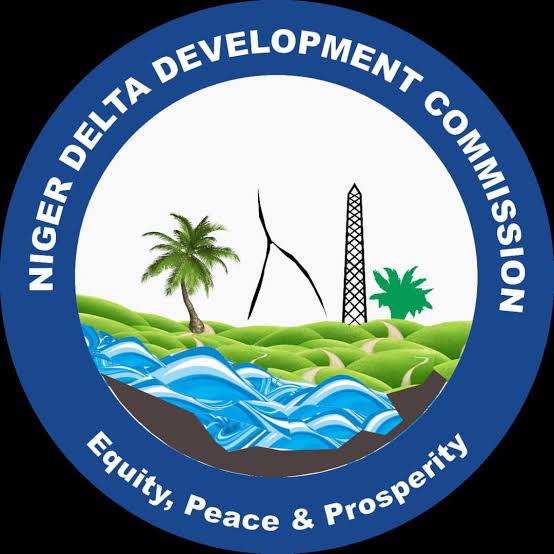 The Niger Delta Development Commission has proposed to spend N2.28 trillion for three consolidated financial years – 2021, 2022 and 2023.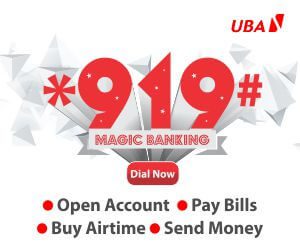 The National Assembly had withheld the budget of the NDDC for the three years that the commission had been without a governing board.
However, the Federal Government had in January, 2023 inaugurated the NDDC governing board with Lauretta Onochie as the chairman and Samuel Ogbukwu as the managing director.
The managing director, Ogbukwu who appeared before the House of Representatives Committee on NDDC for budget presentation and defence said an aggregate expenditure of N485.7 billion is proposed for the commission in 2021, N928.2 billion in 2022 and N876 billion for 2023.
He said the consolidated appropriation bill christened: "Budget of Rewind to Rebirth" is based on revenue assumptions such as; revenue brought forward, Federal Government contribution, unpaid arrears and recoveries by Economic and Financial Crimes Commission, ecological fund, oil companies contribution and other realised income.
The managing director said the revenue estimate include cash brought forward of N35.5 billion in 2021, N3billion in 2022 and N5 billion in 2023; Federal Government statutory transfers of N85 billion for 2021 and N150 billion for 2022 and 2023 each fiscal year.
He said others are: "Unpaid arrears of N100billion from the Federal Government for 2021, N504billion for 2022 and N450billion for 2023 being expected revenue from the Federal Government through recovery by the EFCC from oil companies.
"Expected revenue of N250 billion from the Oil & Gas Companies for 2021, and also for 2022
and also for 2023 fiscal year. Expected N15 billion from Ecological fund for 2021,
N20.7billion for 2022 and N20billion for 2023.
"N200 million is expected from internally generated (bank interests and sales of boarded items) for 2021 while N500million is expected
in 2022 and 2023 respectively."
According to Ogbukwu, out of the total budget estimates for 2021 personnel cost is N28.2 billion while N34.2 billion is proposed for 2022 and 2023.
The NDDC boss said overhead costs are projected at N14.5 billion for 2021 and N16.5 Billion for 2022 and N17.4 billion for 2023.
On the capital expenditure, he said
an aggregate sum of N440 billion is proposed in 2021 while N873 billion is proposed for 2022 and N820.5 Billion for 2023.
Ogbukwu said N2.9 billion is proposed for the Internal Capital (Fixed Assets budget for 2021 while N3.7 Billion for 2022 and 2023
Giving appraisal of the 2020 budget, the managing director said: "a total of N453.2 billion was appropriated for expenditure in the 2020 approved budget. This comprises N 41.3billion (9 percent) for recurrent and N411.8 billion.
(91 percent) for capital expenditure.
"A total of N164.1billion was received from various sources to fund the NDDC 2020 approved budget in the budget year 2020 (Jun 1st 2020 Mar 31st 2021). This comprises N32.6 billion representing (51%) from the Federal Government and N119 billion representing (37%) from Oil & Gas Companies. We had a carry forward of N12 billion from 2019 epresenting (100%) and additional inflow of N469 million representing (235%) from other sources which includes sales of tender form, sale of assets, excess bank charges
recoveries.
"Actual expenditure amounted to N157billion from Jun 1st 2020 till March 31st 2021. This comprises N20.7 Billion for personnel, N6.6Billion overheads, N814 Million Internal capitals and N129 billion capitals putting the performance at 35%.
"Greater portion of Commission's available financial resources were directed to completion of critical infrastructure under emergency rehabilitation of failed roads in the Niger Delta and clearing of waterways in ecological sectors.
"In view of this, a total of N129 billion was paid on developmental projects/programmes in the fiscal year, which elapsed March 31st 2021 putting the performance at 32%."

In his remarks before the defence went closed door, the chairman, House committee on NDDC, Tunji Ojo (APC, Ondo) vowed to put the commission on its toes to implement its mandate of developing the Niger-Delta region.
He tasked the commission to embark on critical projects that would add value to the people of the region, saying it was high time the NDDC serves the purpose and appreciated the destinies of the Niger Delta region.
"You need to implement critical projects that will add value to our people. The people are in need of renewed hope and this should be provided.
"When we need to stand against you we will and when we need to cooperate with you we will not hesitate. The overall good of the region is our priority.
"The people are hungry for development not ego fight, blame game or bulk passing. the people of the region need hope. we can't afford to loose this," Ojo said.