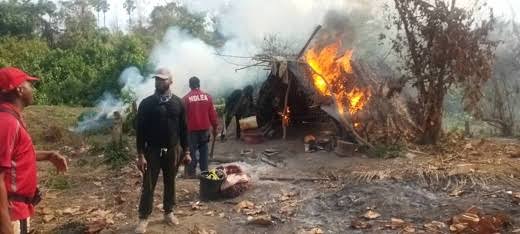 BY TIMOTHY AGBOR, OSOGBO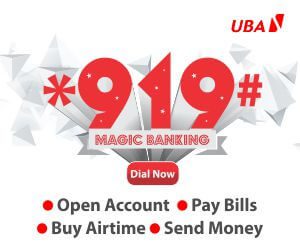 No fewer than thirteen persons have been arrested by officials of National Drug Law Enforcement Agency, Osun State Command, for allegedly cultivating cannabis sativa farm and harvesting same for human consumption.
According to the Public Relations Officer of the command in the state, Charles Efosa, the operatives stormed the illegal farm at night and discovered that about 1.28 hectares of land were being used to grow the unlawful weeds.
He said officers of the agency were led to the farm at about 3am in the midnight of Sunday, November 6, 2022, adding that the suspects chose a far distant location of land to carry out the nefarious act.
According to him, the team seized about 2.823 tones of processed cannabis sativa and destroyed 1.2 hectares of cannabis sativa after arresting the thirteen suspects.
While saying that the operation lasted for 21 hours, Efosa identified those arrested as Nnobi Sunday, aged 25 from Abe local government area of Delta State, Michael Daniel, 20, from Katsina Ala council in Benue State, Chibuzor Ocheri, aged 31, Ndokwa LGA in Delta State, Sunday Rapheal, 45, from Kwale LGA of Delta State and Igedi Chukwubem, aged 47, from Kwale LGA of Delta State.
Others are Ode Sunday, 28 from Ndokwa LGA-Ndokwa, Delta State, Opule Eric, aged 15, from Ndokwa LGA, Sunday Nwaka, 26, from same LGA, Samesu Lucky, aged 30 from Ndokwa LGA of Delta, Rapheal Jiouaka, aged 25 of Ndokwa LGA, Oseh Monday, aged 30 of Ndokwa council, Jafaru Suleman, aged 27 of Esua LGA in Taraba State and John Edem,
aged 47 of Ndokwa LGA in Delta State.
He said, "the officers of NDLEA Osun State command led by Odigie Charles Efosa CSN, carried out a farm destruction operation at Obada Sawmill Owena Ijesa in Oriade Local Government Area of Osun State.
"The officers entered the farm at about 0300hrs on Sunday, 6th November 2022, after three hours drive and two hours of trekking.
"The team made a seizure of 2.823 tones of processed cannabis sativa, destroyed 1.2 hectares of cannabis sativa and arrested 13 suspects."