No fewer than 63 suspected drug traffickers, with a total of 484.11kgs of drugs, were arrested by the National Drug Law Enforcement Agency at the Murtala Muhammed International Airport, Lagos between January and June, this year.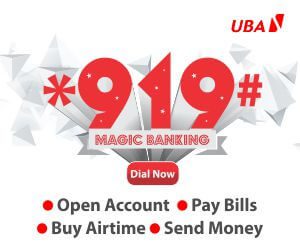 The chief executive of the agency, Col. Muhammad Mustapha Abdallah (rtd.) made the dislosure while giving the agency's scorecard for the first six months at the airport.
  In a statement by NDLEA's head, Public Affairs, Ofoyeju Mitchell, Abdallah was quoted as saying that an additional336.09kgs of seized drugs were abandoned by drug barons within the same period.
    While promising to intensify efforts in the bid to dismantle drug syndicates in the country, Abdallah gave the assurancethat Nigeria will continue to subscribe to the principle of shared responsibility and international collaboration in dismantling drug cartels.
    The NDLEA boss stated that the agency was maximising the benefits of the Airport Communication Programme by coordinating joint international operations.
  "We will continue to build capacity in risk analysis, drug detection methodology and tracing of illicit drug proceeds, whichis aimed at identifying and dismantling criminal networks," he assured.
   Abdallah noted that the agency reacted swiftly to new tactics of drug trafficking by intercepting 22.53kgs of drugs originating from Dubai, the United Arab Emirates.
  "As an intelligence-driven agency, we realised the sudden use of Dubai as a transit point for cocaine originating from South America and successfully arrested 13 suspects with 22.53kgs of cocaine coming from Dubai," he added.
  In his comment, the airport commander, Mr. Ahmadu Garba, gave the breakdown of the 63 suspects arrested to include 46 males and 17 females.
   He also gave the breakdown of the quantity of drugs as follows; Cocaine, 35kgs, Heroin 8.46kg, Methamphetamine 54.4kg, Ephedrine 6.12kg, Cannabis 5.470kg and Psychotropic substances 374.63kg.
  Garba added that 20 suspects were arrested attempting to export drugs while 25 were caught importing drugs into the country. He added that 18 suspects were apprehended during follow-up operations, 10 suspected traffickers were caught importing 7.69kgs of cocaine from Brazil while 13 other suspects were arrested with 22.53kgs of cocaine from Dubai.
   The airport commander listed the three abandoned seizures to include 25kgs of methamphetamine going to South Africa, 311kgs of tramadol originating from India and 0.090grammes of cocaine from Brazil.