The Nigerian Export Promotion Council has announced its determination to increase Nigeria's non-oil foreign exchange from $2.7 billion to $30 billion in five years.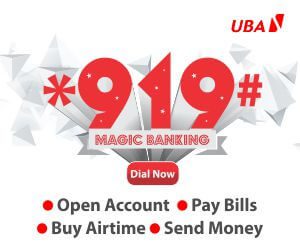 The Chief Executive Officer, NEPC, Mr. Olusegun Awolowo, explained that the Zero oil plan of the council was in line with the efforts of the present administration to drive the economy through agriculture.
According to him, the Council has introduced a One-State-One Product programme to assist each state of the federation to develop and promote a choice exportable product where it has comparative and competitive edge for exports and can do well at the international market.
"We are focusing on exporting Agro Industrial, mining related and petroleum products to boost the revenue of the country. We designed the Nigerian Diaspora Export Programme to attract Nigerians in the Diaspora to invest in Cuisine beyond borders, establishment of Nigerian Heritage Houses and other non-oil export sector. Our plan is to build an economy that does not need oil to survive and can serve as a major flagship economic programme for the country," he added.
The Minister of Agriculture, Chief Audu Ogbeh, lauded the Zero oil initiative of the efforts to promote the nonoil export sector. The minister also announced plans to organise a national agricultural summit aimed at engaging the youths to get their buy-in and change the orientation that agriculture was only meant for the never-do-well in the society.
He admitted that, although there were several inhibitions to achieving a total diversification from oil to non-oil, he was optimistic that the challenges were not insurmountable.
"The same advocacy must be carried to the door-steps of the Governors in their respective states in order to make the states self-reliant and increase their Internally Generated Revenue. The factors that will transform the sector include international best practices in agriculture within the entire value-chain in terms of quality and standards, logistics, cultivation of high yielding species, production, mechanisation, processing, good preservation methods, marketing and packaging," he added.
Meanwhile, in a bid to reposition the Council to meet its new target, the NEPC boss disclosed that seven directors had been redeployed. With the new development, Mr. Olajide Ibrahim, who was in the office of the Executive Director, now heads the product development unit, while Mr. Henry Otowo and Mohammed Ibrahim, would head the International Export Office and Corporate Services departments, respectively, among others.
The CEO is optimistic that the review as approved by the Minister of Industry, Trade and Investment in 2015 and undertaken by KPMG would re-engineer and proffer reorientation for the organisation to fully tackle the challenging task of showcasing Nigerian non-oil export products to the global market