A few of the 36 new ministers inaugurated by President Muhammadu Buhari on Wednesday have assumed duties the same day. The ministers were at their various ministries where they addressed workers, promising to bring about the 'change' promised by the ruling All Progressives Congress.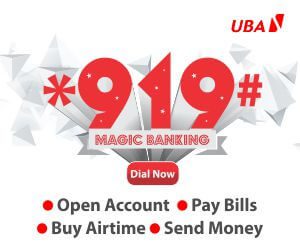 The new Minister of Transport, Mr. Chibuike Amaechi, who said he would fully assume duties on November 17, assured that he would complete all the rail projects begun by the previous federal administration. Amaechi, a former governor of Rivers State, urged parastatals and agencies under the ministry and the aviation sector to cooperate with him to move the sector forward. He said he would commence work by looking at the ministry's budget and its level of implementation.
He said, "Rail transport is the easiest thing to achieve if you get capable hands. We are going to work towards completing abandoned rail projects. "They will help create employment and ease mass transportation of people. Our mandate is to deliver quality service to the people in accordance with the change agenda."
On personal principles, Amaechi added, "If you come to me to gossip about anyone, rest assured that l will tell the person concerned that this is what you said and you will be there to defend yourself, wrong or right.
"I am not as bad as they say. A lot of names have been given to me but I believe in principles. I don't like protocols. When I say I hate corruption, I mean it. I don't give bribe and I don't take either. If you want to relate with me, don't give me money and don't ask me for money.
"Just do your job creditably. Don't see me on the road and run away. I am not as bad as they paint me. I don't steal and l don't befriend thieves and don't put me in a position that l will not be able to call a thief; thief. Let us be friends because l am here to learn."
The new Minister of Agriculture and Rural Development, Mr. Audu Ogbeh, assured the ministry's officials who received him that he would reduce the $32 billion Nigeria spends on importing food yearly. Ogbeh, who was accompanied by the Minister of State, Heineken Lokpobiri, said following the dwindling oil revenue, there was now pressure on the agricultural sector to earn foreign exchange to replace the resource.
He stated that there was an urgent need to intensify research and marketing for food. "Oil and gas has served Nigeria well. We did not manage the resources well. We can't blame oil and gas. Now the pressure is on agriculture. How we are going to make it work to ensure yield and harvest is a burden all of us will carry together," he said.
He added, "We are going to face very serious challenges. We have to earn foreign exchange to replace oil. The demand out there is very high if we can produce the right quantity and quality. "We have to intensify research, marketing of food. We have to deal with reducing the import burden of food of almost $32bn a year. I don't know how somebody can explain importing bananas to the country or Irish potatoes from South Africa or vegetables from South Africa into our shores."
Ogbeh, a former national chairman of the Peoples Democratic Party, assured that during his tenure the problem of high rate of malnutrition in the country would be tackled. He said that cancer, liver and kidney failure had increased by 25 per cent in the last 25 years due to food poisoning. "What is even worse, which we will together deal with, is the nutrition problem. Cancer, liver and kidney failure have increased 25 per cent in the last 25 years. A lot of poisoning is getting into our food system simply from packaging," he said.
The Minister of State for Aviation, Hadi Sirika, said whatever promises that had been made would be fulfilled and that the era of talking tough without acting had come to an end. He assured that the new federal administration would deliver on its promises because it was aware of the high hopes and expectation of Nigerians.
On his part, the new Minister of Labour and Productivity, Mr. Chris Ngige, said he would tackle unemployment effectively during his tenure. "We will be at the forefront of the battle to stop the scourge of unemployment in the country," Ngige, a former senator, said while addressing the workers of the ministry. "We must, as a people, put on our thinking caps so that we can chart the way forward for employment generation."
Ngige, a former senator, said although the new federal administration might not provide jobs for all unemployed people, it would provide the enabling environment for all the sectors to thrive. According to him, efforts were already on to block all leakages so available resources could be committed to development.
"We are the catalyst, the change agent of the change era; if we block leakages in our system, the country will be better for its resources will be made available for economic growth," he said. The new Minister of Power, Works and Housing,
Mr. Babatunde Fashola, who was accompanied by the Minister of State, Mustapha Shehuri, said he would bring together processes and activities of all the three ministries under his supervision.