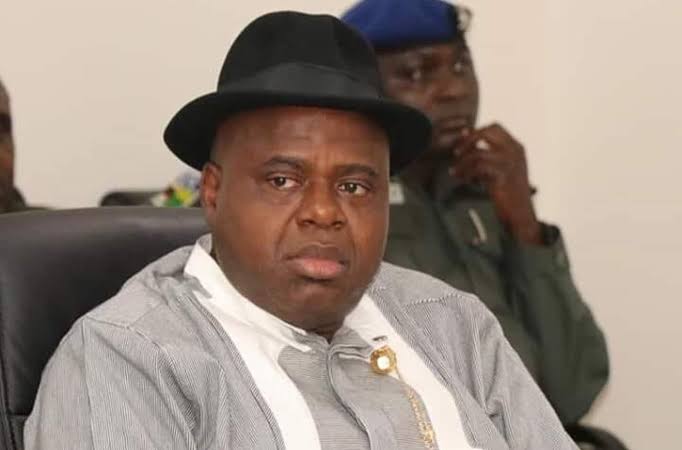 Bayelsa State Governor, Douye Diri, said he actually broke down when he received the news of the death of his father, Pa Abraham Diri.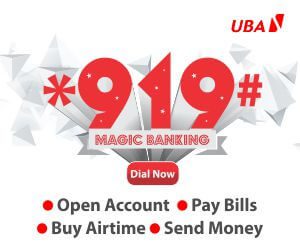 The father died at 88 on Sunday.
Speaking at his Sampou country home when received scores of visitors, including members of the state executive council, security commanders and the state executive of the Peoples Democratic Party, Diri said he thought he was very strong until the night of Sunday when he could not hold back tears.
In an emotion-laden voice, the Bayelsa Governor expressed gratitude to members of his cabinet for sharing in his family's moment of pain and sadness.
He said his father died as his administration was commemorating three years in office and wished that he lived longer.
According to him, the government had lined up a number of activities to mark the anniversary but because of the sad development, all official engagements had to be suspended.
He said, "Only yesterday (Sunday), we were at the Ecumenical Centre giving thanks to God for our third anniversary in office. Little did we know that our father would depart.
"These are very tough times for us. Death, like rain, falls on every rooftop. It affects both the rich and poor, high and low.
"On behalf of my family, immediate and extended as well as the Sampou community, we appreciate you for your thoughtfulness and for coming to commiserate with us in such a short time.
"When it happened on Sunday night, I thought l was strong and directed that all engagements should stand. But as an ordinary mortal, l broke down that night.
"I pictured my youthful days with my father when he wanted to be a councillor and l realized that l was not that strong. I recalled my father wanting to be a councillor and he could not. He failed in the election and we were all crying at home with him. But I promised him that I would become a councillor and the whole picture played back on my mind down to my university and my working days.
"We are indeed consoled by your visit and we thank God. For the scripture says in all situations we should give thanks to God."
Speaking on behalf of the state executive council, Deputy Governor Lawrence Ewhrudjakpo, described the death of Pa Diri as symbolic and divine on the day it occurred.
Describing death as inevitable, he noted that Pa Diri died peacefully without any prolonged health crisis.
He urged the Governor to take solace in the fact that almost all his father's wishes had been fulfilled in him.