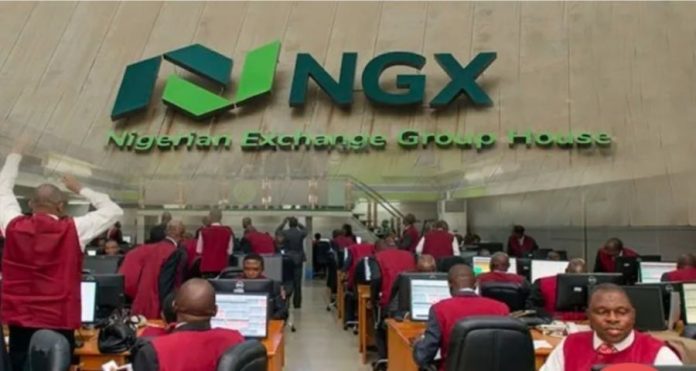 NAHCO's director acquires additional N11.44m shares
BY FESTUS OKOROMADU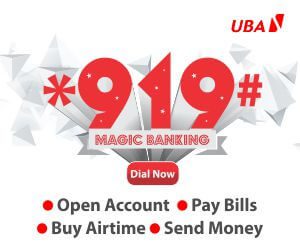 The Nigerian equity market witnessed bearish momentum during the week ended September 15, 2023 as the domestic market recorded a 1.10 percent week-on-week loss, culminating in a decline in the ASI to 67,395.74 points.
This comes as FTSE Russell, a global index provider, opted to downgrade Nigeria's equity index from "Frontier" to "Unclassified" market status from September 18, 2023 on the back of Nigeria's ongoing foreign exchange crisis.
The total market capitalization of listed equities experienced a decline of 1.10 percent week-on-week, descending to N36.89 trillion compared to the previous week's figure of N37.40 trillion.
This decrease equates to a substantial loss of over N400 billion for equity investors. Noteworthy of mention is the commendable year-to-date return of the All-Share Index which printed at 31.50 percent.
On sectoral performance, the week unveiled a largely bearish outing.
The Insurance sector emerged as the lone gainer, recording 0.46 percent growth week-on- week. This was primarily attributed to price appreciation in CORNERST and CHIPLC.
On the contrary, the banking index was hardest hit as the index lost 3.24 percent week-on- week in reaction to the FTSE Russell's downgrade which resulted in pressured sell-offs in ZENITH, GTCO.
Also, the Oil & Gas, Consumer goods and Industrial sectors exhibited signs of decline, but to a lesser degree, with losses of 2.02 percent, 1.84 percent and 0.28 percent respectively.
Trading activity throughout the week remained characterized by buoyant sentiments, as evidenced by robust trade volumes and values, despite the market experiencing gains in only 2 out of 5 trading sessions.
The weekly tally of deals exhibited a 3.48 percent week-on-week increase, totaling 44,654 deals.
Moreover, the average traded volume witnessed a modest weekly increase of 14.17 percent, settling at 2.93 billion units.
Notably, the weekly average value displayed a more substantial uptick, with a 7.80 percent increase, reaching a value of N47.45 billion compared to the preceding week's figure of N44.01 billion.
Towards the close of the week, several stocks showcased remarkable positive rallies, which significantly bolstered overall market sentiment.
Leading the charge was OANDO, with an astounding surge of 43 percent, closely trailed by CORNERST at 13 percent, and NNFM at 12 percent.
These exceptional performances undoubtedly caught the attention of value investors with a positive rally. In contrast, ABCTRANS faced a downturn of 34 percent, while ETRANZACT and LEARNAFRCA experienced respective declines of 27 percent and 15 percent due to negative price movements.
Market experts opine that in this new week, market sentiment is likely to be diverse as investors engage in bargain hunting ahead of the highly anticipated third-quarter earnings season which draws closer.
This will be driven by reactions to the just published inflation data from the National Bureau of Statistics, which has remained elevated, potentially prompting further interest rate adjustments by the Central Bank of Nigeria at its upcoming Monetary Policy Committee meeting on September 26.

Meanwhile, a Non-Executive Director of Nigerian Aviation Handling Company Plc, Tajudeen Shobayo, has acquired additional 540,730 shares in the company worth N11.44 million.
This information was announced in a notice of Directors Dealings signed by Company Secretary, Bello A. Abdullahi and sent to the Nigerian Exchange Limited.
The notice revealed that the transaction was done on September 12, 2023.
The 540,730 units of NAHCO shares were bought at an average price of N21.15 per share.
Shobayo is an alumnus of the University of Liverpool, UK, and a Fellow of the Institute of Chartered Accountants of Nigeria.
In its unaudited financial statement for Q1 2023, NAHCO Plc reported a 97 percent profit growth.
The unaudited figures released to the NGX showed that NAHCO recorded an impressive 52 percent YoY growth in revenue to N4.294 billion.
An analysis of the revenue showed a greater percentage of the revenue came from passenger/aircraft handling and Cargo handling income centres.
Passenger/aircraft handling accounted for the highest percentage of 68.90 percent in Q1, just like in FY 2022 (58 percent of total revenue).
Specifically, the company realized N2.959 billion in this segment of its business, up from N1.453 billion in Q1 2022.
On the other hand, Cargo handling remained the second highest with N1.174 billion or 27.33 percent of the total revenue in Q1 2023.