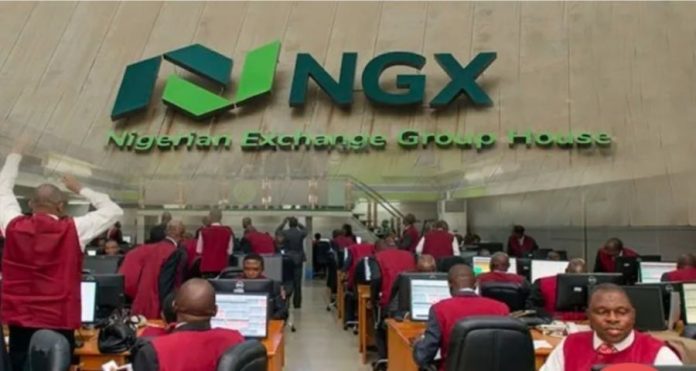 BY BAMIDELE FAMOOFO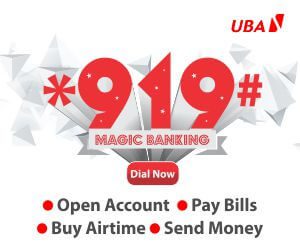 Last week's trading on the Nigerian Stock Exchange was subdued as the All-Share Index of the bourse closed mildly bearish by 5bps week-on-week to 52,187.93 points due to bargain hunting activities as investors reshuffle their portfolio and as well book profit.
Despite the profit booking and recent accumulation in some value stocks, core investors are, however, reinvesting their dividends into the market to support the liquidity flow index.
In the same vein, the market cap of traded equities nosedived 0.05 percent week on week to N28.42 trillion while the year-to-date return of the market stood at 1.83 percent as equity investors lost N14.5 billion.
A look at the sectoral performance despite the lacklustre performance of the ASI was bullish last week as the Oil & Gas index emerged as the worst performing index this week with 1.67% loss w/w due to dividend mark down and price adjustments in Seplat Energy and was trailed by the Industrial Goods index with 3bps w/w decline.
On the contrary, the Insurance index was the leading gainer last week with 5.20 percent w/w gain as some deep-pocketers renewed buying interests in the sector while the Banking and Consumer Goods indices recorded weekly gains of 2.88 percent and 1.86 percent from the prior week respectively.
Meanwhile, market investors' sentiment was bearish as the level of trading activities declined last week.
Thus, the average traded volume last week plunged into a negative territory by 15.90 percent to 3.03 billion units while the average weekly value tanked 42.49 percent w/w to N17.54 billion with positive uptrend in the total weekly deals by 6.13 percent w/w to 29,505 trades.
At the end of the week, FTNCOCA (38%), MRS (21%) and NB (18%) were the leading gainers for the week while ARDOVA (-24%), MAYBAKER (-10%) and HONYFLOUR (-10%) led the laggards' chart for the week.
Going into the new week, stock market analysts at Cowry Research, anticipate the current trend of buying interests in value stocks and profit taking to continue as dividends payments by companies' support the liquidity levels in the market as core investors continue their portfolio rebalancing ahead of markdown dates, MPC meeting and Q1 GDP report expectations.
However, experts continue to advise investors to trade on companies' stocks with sound fundamentals and a positive outlook.
At the bond market, FGN bond yields closed southward for most maturities.
In the review week, DMO sold FGN bond re-openings worth N368.16 billion (N545.26 billion inclusive of non-competitive allotments) at the primary market auction, viz: 10-year, 13.98% FGN FEB 2028 note worth N61.91 billion (N149.51 billion inclusive of non-competitive allotments), 10-year, 12.50 percent FGN MAR 2032 paper worth N9.39 billion (N98.89 billion inclusive of noncompetitive allotments), 20-year, 13.00 percent FGN JAN 2042 debt worth N53.16 billion, and 30-year, 12.98% FGN MAR 2050 debt worth N243.69 billion.
The subscription stood at N478.92 billion, which, although slightly higher than the previous auction, was still lower than the Q1 2023 average of N868.55 billion, despite existing ample liquidity conditions.
Demand improved from the prior auction, as evidenced by a bid-to-cover ratio of 1.30x (0.88x inclusive of non-competitive allotments) compared to April's 1.20x (0.80x inclusive of non-competitive allotments). Total bids stood at 304, while 228 were successfully allotted at stop rates ranging from 14.10 percent to 15.80 percent. Stop rates for the 28s, 32s, and 42s were issued higher at 14.10 percent (from 14.00%), 14.90 percent (14.80%), and 15.69 percent (from 15.40%), respectively, amid lower subscription levels. The 50s attracted healthy demand, as it was oversubscribed; hence, its marginal rates were left unchanged at 15.80 percent.
However, the values of FGN bonds traded in the secondary market increased as yields fell for most maturities tracked. Specifically, the 10-year, 16.29 percent FGN MAR 2027, 15-year, 12.50 percent FGN MAR 2035, and 30-year, 12.98 percent FGN MAR 2050 papers gained N0.21, N0.74, and N0.33, respectively; their corresponding yields fell to 12.65% (from 12.73%), 14.81% (from 14.96%), and 15.77 percent (from 15.83%), respectively.
The 20-year 16.25 percent FGN APR 2037 bond lost N2.08; its corresponding yield rose to 15.58 percent (from 15.23%).
Meanwhile, the value of FGN Eurobonds traded on the international capital market appreciated for all maturities. Notably, the 10-year, 6.375 percent JUL 12 2023, the 20-year, 7.69 percent FEB 23 2038, and the 30-year, 7.62 percent NOV 28 2047 gained by USD 0.42, USD 1.38, and USD 1.79, respectively, while their corresponding yields contracted to 14.16% (from 15.91%), 12.85 percent (from 13.14%), and 12.48 percent (from 12.84%), respectively.