BY BAMIDELE FAMOOFO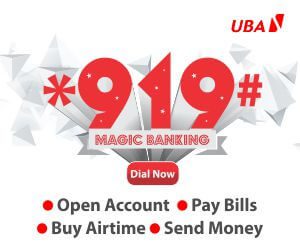 Portfolio investment in the Nigerian stock market increased by 22.4 percent year -on –year from about N1.9 trillion in the financial year ended 2021 to above N2.32 trillion in 2022. Data released by the Nigerian Exchange Limited on Friday showed that the contribution of foreign investors in the market dropped further in 2022 as total foreign portfolio investment declined by 12.7 percent to N379.23 billion in 2022 from N434.5 billion in 2021.
The contribution of foreign portfolio investment to total portfolio investment in 2022 stood at 16.32 percent compared with 22.88 percent in 2021. Domestic portfolio investors continue to dominate the space, increasing their participation in the market by 32.79 percent in 2022, from about N1.47 trillion in 2021 to about N1.95 trillion in 2022.
Participation of domestic investors in the market in 2022 accounted for 83.68 percent of total portfolio investment recorded in 2022. Domestic investors accounted for 77.12 percent of total portfolio investment in 2021. Breakdown of participation of domestic investment showed that both domestic retail and institutional investors increased their stake in the market in the review period.
Total domestic institutional investment in 2022 increased to N1.30 trillion from N886.61 billion in 2021, representing an increase of 46.9 percent while retail moved from N578.12 billion in 2021 to N642.72 billion in 2022, representing 11.2 percent increase.
On a monthly basis, total transactions at the nation's bourse increased by 34.80 percent from N104.38 billion (about $234.88million) in November 2022 to N140.70billion (about $305.15million) as at 31 December 2022. The performance of the month of December, when compared to the performance in December 2021 (N158.26 billion) revealed that total transactions decreased by 11.10 percent.
In December 2022, the total value of transactions executed by domestic investors outperformed transactions executed by Foreign Investors by circa 78 percent.
A further analysis of the total transactions executed between the last month in 2022 and prior month (November 2022) revealed that total domestic transactions increased significantly by 39.51 percent from N89.95 billion in November to N125.49 billion in December 2022. However, total foreign transactions increased by 5.41 percent from N14.43 billion (about $32.47million) to N15.21 billion (about $32.99million) between November 2022 and December 2022. Institutional Investors outperformed retail Investors by 44 percent.
A comparison of domestic transactions in the current and prior month (November 2022) revealed that retail transactions increased by 32.53 percent from N26.62 billion in November to N35.28 billion in December 2022.
Similarly, the institutional composition of the domestic market increased by 42.44 percent from N63.33 billion in November 2022 to N90.21billion in December 2022. Meanwhile, the performance of the market over the last decade showed that over a sixteen (16) year period, domestic transactions decreased by 45.30 percent from N3.56 trillion in 2007 to N1.95 trillion in 2022 whilst foreign transactions also decreased by 38.47 percent from N616 billion to N379 billion over the same period.
Total domestic transactions accounted for about 84 percent of the total transactions carried out in 2022, whilst foreign transactions accounted for about 16 percent of the total transactions in the same period. The transaction data for 2022 shows that total domestic transactions are circa N1.95 trillion, whilst total foreign transactions are circa N379.23 billion.