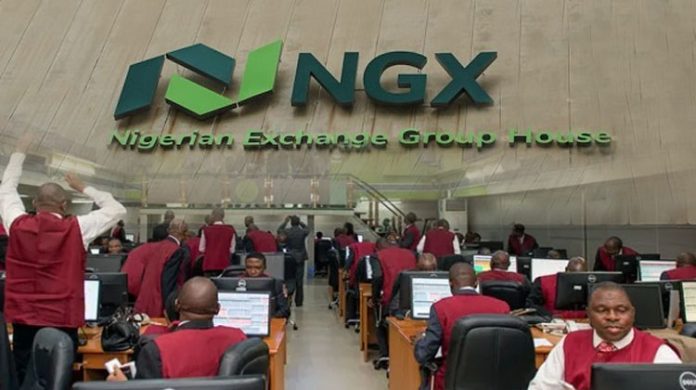 Records N4.3trn in equities listings
BY BAMIDELE FAMOOFO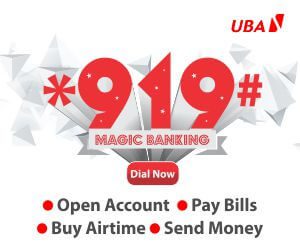 A review of the performance of the Nigerian stock market in 2022 showed that it recorded a noticeable improvement with market turnover increasing by 27 percent to N1.16 trillion from N916 billion in 2021.
Market participation in the review period was heavily skewed to the domestic investors. The Fixed Income market saw a slight uptick in turnover to N3.89bn in 2022 from N3.53 billion recorded in 2021. This represents a 10.20 percent year- on- year increase.
At the NGX 2022 Market Recap and 2023 Outlook held on Wednesday, the Chief Executive Officer, NGX, Temi Popoola said, "In 2022, the equities market performance was evidenced by the 19.98 percent increase in the NGX All-Share Index, which rose from 40270.72 to 51,251.06 just as the market capitalisation also closed at a high of N27.92 trillion, up from N21.06 trillion the previous year.
"The Exchange Traded Funds market capitalisation increased from N7.35 billion in 2021 to N8.42 billion in 2022, representing a 14.56 percent increase in the market capitalisation. Stanbic IBTC ETF 30 which tracks the performance of NGX 30 index was the best performing ETF in 2022, having begun the year at N68.5 and closed at N245, reflecting 257.66 percent returns. ETF transactions fell from N34.22 billion in 2021 to N211.02 million in 2022. This represents a 99.38 percent decline in ETF turnover.
"Altogether, this signaled a good year for the Exchange despite global macroeconomic headwinds," Popoola added.
Popoola attributed the sterling performance of the market partly to the N4.3 trillion in listings recorded by NGX across equities and fixed income markets in 2022. The listings included the raising of N2.54 trillion of bond listings for the Federal Government of Nigeria, as well as equity listings totaling N1.35 trillion from companies such as BUA Foods Plc and Geregu Power Plc.
"Corporate bond listings also contributed significantly to the Exchange's performance, with a total of N364.78 billion raised through listed instruments such as Dangote Industries Plc's N177.12bn senior unsecured bonds, Lagos Free Zone Company SPV Plc's N25bn fixed rate infrastructure bonds and Ardova Plc's N11.44bn and N13.86bn fixed rate senior unsecured bonds. NGX also listed FGN Multi-Tranche $4bn Eurobonds which further demonstrated its diversity of offerings and its ability to attract a wide range of businesses looking to raise capital," he noted.
According to the CEO, "The value of these listings displays NGX's commitment to positioning itself as a premier location for capital raising and formation, as well as its ongoing development efforts in the Nigerian capital market post its demutualisation. The Exchange's ability to facilitate a wide range of transactions and attract a diverse range of businesses highlights its position as a leader in financial market innovation and progress on the African continent."
Speaking on market outlook for 2023, Popoola said NGX would take a flexible approach to strategy execution in 2023, doubling down on its 2022 achievements and expanding on several levers.
"As you know, the NGX Technology Board Listing Rules were approved by the apex regulator, the Securities and Exchange Commission in December 2022. With this, we aim to drive more technology companies to the Exchange and deepen capital formation in the technology sector. Currently we are in consultations with stakeholders in the sector and we are confident of securing a few big names within the year.
"On strategic partnerships, we will be forging more with development finance institutions, banks, both local and international to further develop the market. We aim to do more on trading where we improve data dissemination to attract a larger investor base, especially from the retail side. We will be using listings as a vehicle for meeting strategic aspirations as the new dispensation comes in through increased advocacy and engagements.
"NGX sees sustainability as not just important but also a profitable frontier of its business and work is ongoing on developing a framework for certifications in carbon credits trading, pending regulatory approval. On the capital market's digital transformation, the Exchange is working on USSD launch in collaboration with Telcos and Banks; unlocking the African Capital markets via payment integration with Afreximbank's Pan African Payment Settlement System," the CEO said.
The Exchange also sets its sight on the development of new products aimed at attracting the lower rung of the Nigerian demography, says Popoola.
"NGX is also focused on increasing youth participation with the creation of digital asset products powered by Blockchain technology, non-depository receipts and overall increasing the pool of available liquidity in the market. Altogether, 2023 is likely to be a new dawn for the market and the Nigerian economy as significant events take shape in the macroeconomic and political environments," he stressed.