It sounds paradoxical; yet, the reality in Nigeria, today, is that a very few highly privileged Nigerians are indeed richer than the whole country put together. Who are these stupendously rich individuals? How did they manage to corner the nation's wealth into their respective financial empires in a country where there are hordes of thoroughly impoverished masses? What is their respective net worth? How much do they contribute to Internally Generated Revenue by way of taxation? How far do they fulfill their Corporate Social Responsibilities?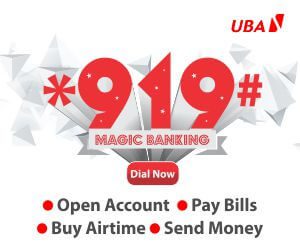 Here, as such, are the amazing tales of legendary moguls in their rags-to-riches trajectories.
However, the nagging question has been; how much of these billionaires' wealth can the nation tap from, at this critical period, to bail Nigeria out of its economic quagmire?
ALIKO DANGOTE

At the apex of this pyramid is Aliko Dangote, reputedly Nigeria's and indeed Africa's richest man. His rise to this lofty height did not come by sudden flight. He planted his first seed of affluence, in 1977, in the ancient city of Kano with a little grant from his grandfather, late Alhaji Sanusi Dantata as was the tradition in those good old days. Dangote invested wisely, and that little financial seed has now grown into a monumental business empire that is reputed to be the biggest in the black world.
Dangote moved down to Lagos in June 1977 and continued to trade in cement and sundry commodities. Encouraged by tremendous success and increase in business activities, he incorporated two companies in 1981. These as well as others that followed now make up the conglomerate known as The Dangote Group. Dangote Group today is
associated with diverse types of manufacturing. Dangote textile and the Nigeria Textiles Mills Plc, which it acquired, produce over 120,000 meters of finished textiles daily. The group has a ginnery in Kankawa, Katsina State, with a capacity of 30,000 MT of seeded cotton annually.
Ask Dangote the secret of his business success, and he tells you that strength of character, perseverance and patriotism are key attributes of his successful accomplishment. "If you give me today $5 billion, I will not invest any abroad, I will invest everything here in Nigeria," he says.
That is the demonstration of his patriotism and nationalism. You can see the evidence of this statement in the multiplicity of Dangote's ventures littering the nooks and crannies of the country.
With minimum basic education, he has gone ahead to attain phenomenal success through strength of mind, honesty and perseverance. Indeed, he has proven that Harvard-Oxford
certificates or First-Class academic qualifications can be impediments to successful achievement if you lack those ingredients of success that made Dangote what he is today.
Aliko Dangote made his fortune in cement, sugar and flour. With a net worth of $14.7billion, Dangote is a Nigerian billionaire, who owns the Dangote Group which operates in Nigeria and other African countries, including Benin, Cameroon, Ghana, South Africa, Togo, Tanzania and Zambia.
Dangote is ranked by Forbes magazine as the 67th richest person in the world and the richest in Africa; he peaked on the list as the 23rd richest person in the world in 2014. He surpassed Saudi-Ethiopian billionaire, Mohammed Hussein Al Amoudi, in 2013 by over $2.6 billion to become the world's richest person of African descent. His company (Dangote Group) paid N13 billion as tax to the Federal Government of Nigeria at the end of the third quarter of 2015 (September 2015).
MIKE ADENUGA

Next to Dangote on the ladder of fortune is Mike Adenuga, Nigeria's second richest man. He has investments in mobile telecom and oil production. His position is 393 in the world and seventh in Africa with a net worth of $4.2 billion. The Bull, as he is popularly called by friends, built his fortune in telecom and oil production. His mobile phone company, Globacom, is now the second largest operator in Nigeria with more than 30 million subscribers, operating in Nigeria, Ghana and the Republic of Benin. In May 2015, Globacom made a $600 million bid for Ivorian mobile telecom operator, Comium Cote d'Ivoire, which has been grappling with debt and cash flow problems; the outcome of the purchase offer is still pending.
His exploration outfit, Conoil Producing, operates six oil blocks in the Niger Delta. Weaker oil prices have, however, led to a lower value for the private company. Adenuga studied in the United States in the 1980s, bagging an MBA at Pace University in New York, where he worked as a taxi driver to support himself. He returned to Nigeria and made his first fortune trading lace and Coca-Cola. Along the way, he made friends with Nigerian military bigwigs who awarded him lucrative state contracts. Those formed the foundation of his fortune.
However, some state governments have alleged that Adenuga's Glo evades taxes. For instance, last week, the Osun State Government sealed off Glo's office in Osogbo and its four base stations across the state over unpaid tax worth N532 million.
FOLORUNSHO ALAKIJA

Unlike Dangote and Adenuga, Folorunsho Alakija's first company was an upscale fashion label that catered for Nigeria's elite, including the wife of former military President Ibrahim Babangida. Her position is 949 in the world, 13th in Africa and third in Nigeria with a net worth of $2 billion.
Mrs. Alakija is the Vice Chair of Famfa Oil, a Nigerian oil exploration company that has a 60 per cent participating interest in block OML 127, one of Nigeria's most lucrative oil fields – part of the larger Agbami field. Its partners include Chevron and Petrobras. Babangida reportedly awarded Alakija's company an oil prospecting licence. Alakija's net worth has fallen in the past years as a result of lower oil prices.
FEMI OTEDOLA

Femi Otedola is the controlling shareholder of Forte Oil, with a 78 per cent stake, and he is the owner of Zenon Oil. The company owns gas stations and fuel storage depots and manufactures its own line of engine oils. His position is 1714 in the world; 16th in Africa and fourth in Nigeria, with a net worth of $1 billion.
Originally a Nigerian subsidiary of British Petroleum, Forte Oil has more than 500 gas stations across the country. The company also owns oil storage depots and manufactures its own line of engine oils. Forte Oil is making a play in power generation. In 2013, Otedola led the company to purchase a government-owned stake in a 414-megawatt gas-fired power plant in Kogi State, central Nigeria. The stock price has rallied more than 45 per cent since last year, particularly on the back of a September 2015 deal in which Swiss commodities giant, Mercuria, said it would acquire 17per cent stake in Forte Oil for $200million. The transaction is not yet complete. Forte oil had paid N1.22 billion to the coffers of the FIRS as at the end of 2015.
ABDULSAMAD RABIU

AbdulSamad Rabiu runs BUA Group, a conglomerate active in flour milling, pasta manufacturing, ports and terminals management and sugar refining. His position is 1741 in the world, 23rd in Africa and fourth in Nigeria with a net worth of $1 billion.
Rabiu is making significant strides in cement production. In September 2015, BUA signed a $600 million deal with Sinoma International Engineering, a Chinese cement equipment and engineering service provider, to construct a second production line at its flagship
Obu Cement Plant, located in Edo State in the western part of Nigeria. Rabiu's aim is to double capacity and expand BUA's current 10 per cent market share in Nigerian cement. Rabiu, the son of a businessman, inherited land from his father. He set up his own business in 1988, importing rice, sugar and edible oils as well as iron and steel rods.

Of course, there are some Nigerians whose net worth cannot be established because they are not in official ratings. These Nigerians, among whom are prominent politicians and party leaders, are also reputed to be in the league of these very affluent individuals.
CAN THESE BILLIONAIRES, HELP NIGERIA?
With a total networth of about N7.3 trillion ($22.9 billion), these illustrious Nigerians can conveniently finance a chunk of the country's N2.2trillion 2016 budget deficit. Their fiscal profile is about three times this huge figure.
Besides, as the value of the naira depreciates daily, along with the twin evil of falling prices of oil in the global market, these Nigerians have been called upon to offer assistance, having themselves benefitted immensely from the system.
This, according to ordinary Nigerians, will be better than sinking the country into another negative round of external borrowing.
Will these super-rich budge, and be fired by patriotism to the extent of loaning Nigeria money? Will they, instead, use their connections to get the best doctors for Nigeria's economic malady? This is a topic for debate.
Additional report by: Abiola Odutola