A former Chairman, Nigeria Computer Society, Mr. Aderogba Adeoye, in this interview with ABIOLA ODUTOLA, urges President Muhammadu Buhari to explore modern technology tools and solutions in curbing corruption in Nigeria. Excerpts: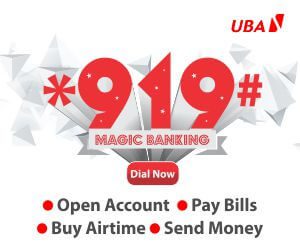 Would you say data management in Nigeria can compete with what we have in other parts of the world?
The Nigerian data management has improved over time and that is because the past administrations, especially the immediate past government, invested immensely in the information communication technology and data management in the country. But we are still far from developed, compared to other leading economies.
What is the missing link?
The major difference is digital usability. For instance, Malaysia and Singapore have gone farther than us because the countries have massive data management and activities and we don't have those. In IT, we don't trust anyone because the main issue is transparency.
So, how can we bridge the gap?
The government has to assemble experts for a catch-up exercise. We need to harmonise our data capturing because developed nations don't use multiple identities but a universal one. We have strategic national data banks like the Federal Road Safety Corp, National Identity Management Commission, telecommunication companies, and the West African Examination Council among others. These agencies have information about most, if not all Nigerians and those information need to be harmonised.
What does this imply for us as a nation?
It curbs terrorism and security threats. In simple language, that means if my mother in the village can talk to me on telephone without seeing me, then the police can track criminals without running from pillar to post. That should have saved us from the embarrassment of prominent Nigerians being kidnapped. That is where data management comes in. The most critical element today is to get our data harmonised. All agencies set up by the government for data capturing must submit the information to a base that will serve as an engine room for effective utilisation of data.
War against corruption is the priority of this administration. How can data management or IT help curb the menace in the country?
It is a big task that proper data management can solve. The government should deploy data experts and the problem will be solved. IT alone helped the immediate past government to save several billions of naira because of the introduction of e-salary payment. It also eliminated a lot of ghost workers. That is IT as a corruption fighter. Also, if we can computerise court processes, that will eradicate long processes in the judiciary system by 90 per cent. The immediate past Minister of Agriculture also used IT to curb corruption in the distribution of fertilizers among farmers. If government introduces any IT tool across different sectors, the economy will grow. We have seen that in the banking sector. Technology saves time and cuts cost. The only missing link is data management and we cannot run states like Lagos and Rivers without proper data.