Showbiz star, Kenny 'Keke' Ogungbe, was one of the big names at this year's All Africa Music Awards at the Eko Hotels and Suites, Lagos. In this interview with ADELEKE ADESANYA, Ogungbe foresees the end of piracy in the Nigerian music industry.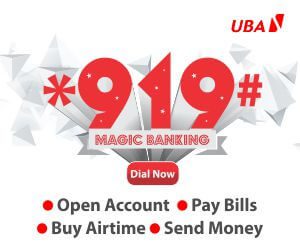 What is the relationship between Kennis Music and AFRIMA?
Kennis Music is Africa, AFRIMA is Africa. So there is a collaboration, there is a connection. And for the All African Music Awards, Kennis Music is like a brother, and for this, we have to be here. AFRIMA started last year with a lot of achievements. This year, I believe that, with what we are seeing now, which is bigger than last year, the achievements will be huge. Last year, it was held at the Oriental Hotels, Lekki, Lagos and this year it is at the Eko Hotels. So, for me, good things are happening, to God be the glory. We have a strong presence of Nigerian artistes in virtually all the categories of the awards.
How do you feel seeing the big growth of the baby you have nurtured for so long?
Actually, I would say to God be the glory. We give praise and thanks to God for his mercies over all of us. We started the struggle more than 15 years ago when the Nigerian music industry needed to be raised from the dead. It took us a lot of hard work and sweat, though some people didn't believe in us. Today, look at the industry; it keeps growing and getting better every time, every day. And I can tell you that the progress and success you have seen today will keep growing, it will not stop. It will keep growing and growing.
When we started 15 years ago, some people in the industry were complaining. The complaints reduced 10 years ago and further reduced five years ago. Today, they are not even talking anymore. That means the future is very bright for Nigerian music. Africa has not seen anything yet because very soon, the Nigerian music industry will dominate the world. Before now, one out of four black musicians was a Nigerian, which is 25 per cent. Nigerian music dominates up to 80 per cent of the entire African music industry. Nigerians are not resting on their oars, our musicians are not stopping, they keep moving on and on, and I know that the sky is just the starting point.
Can you predict where the Nigerian music industry would be in the next 20 years?
Well, I see digital music; I can tell you that I see music being distributed digitally, music being promoted digitally, music being offered digitally, and music being played digitally. It will get to the level that if you are not digital, you need to get back to school and get digitalised because that is the future and that is all
For the concluding part of this story and others, grab your copy of The Point from your nearest vendor