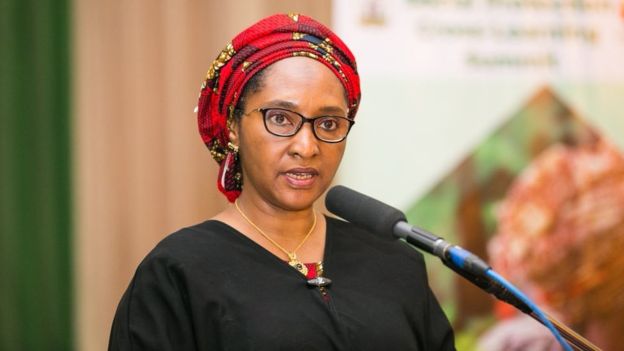 The Minister of Finance, Zainab Ahmed, said on Thursday she disagreed with what she called a "surprise" downgrade of Nigeria's credit rating by Moody's, insisting the government was already addressing the agency's concerns.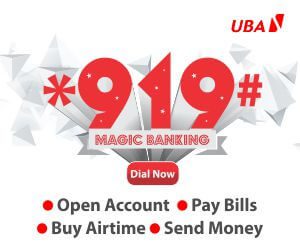 Moody's downgraded Nigeria last week to Caa1 from B3, saying the government's fiscal and debt position was expected to keep deteriorating, an announcement that sent Nigeria's dollar-bond and currency forwards tumbling.
"Moody's downgrade came as a surprise to us because we had presented all the work that we have been doing to stabilize the economy.
"But these are external rating agencies that don't have the full understanding of what is happening in our domestic environment, " Ahmed told reporters in Abuja."
She said she expected S&P's rating, due on Friday, would be more positive.
"S&P's assessment is not the same as Moody's. They have come out with a much better assessment," she said.
Nigeria has faced oil production shortages due to crude theft in recent years, though production has started to recover.
The country has also suffered chronic dollar shortages coupled with high debt service which has eaten into government revenues.
Meanwhile, the Central Bank of Nigeria on Thursday ordered financial institutions to distribute newly designed bills over the counter in a bid to reduce massive queues at cash dispensers.
Weeks ahead of a presidential election in the country, frustrations are growing among Nigerians who are struggling to get hold of cash after a redesign of the local naira currency.
The Central Bank Governor, Godwin Emefiele "has directed deposit money banks to commence the payment of the redesigned Naira notes over the counter, subject to a maximum daily payout limit of N20,000 (about $43)," spokesman Osita Nwanisobi said.
Across the country including in megacity Lagos and the capital Abuja, Nigerians have been queuing for hours outside ATMs to try and get cash.
Often, the banks run out, leaving people stranded in a country where most depend on daily wages in cash.
The newly-designed notes were introduced in December as part of a measure by the CBN to crackdown on currency counterfeiting, ransom payments to kidnappers, as well reduce the volume of money outside the banking system.
The deadline to swap old notes was initially the end of January, but faced with increased pressure the CBN postponed it to February 10.
It also said there would be a grace period of seven days after the deadline during which Nigerians could deposit old notes at the central bank.
"The CBN is working assiduously to address the challenge of queues," said Nwanisobi, urging people "to exercise patience."
One of the reasons behind the unavailability of new notes is because of "people stocking and aggregating the newly introduced banknotes," said Nwanisobi.

"Also worrisome are the reported cases of unregistered persons and non-bank officials swapping banknotes for members of the public, purportedly on behalf of the CBN," he said, a practice that is unlawful.