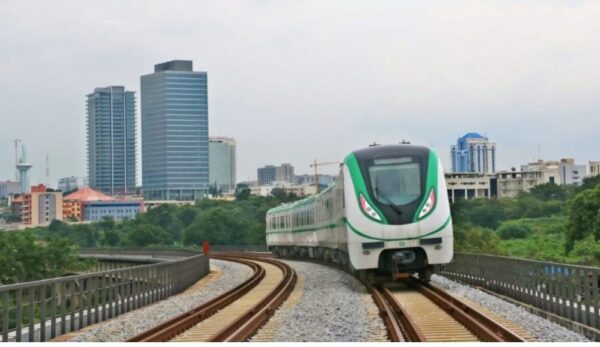 ASI dips by 0.3% at NGX as investors lose N111.7bn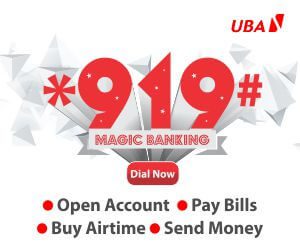 BY FESTUS OKOROMADU, ABUJA

The National Bureau of Statistics said on Thursday that Nigeria generated over N1.10 billion from passengers travelling by rail transport system in the second quarter of 2023.
This figure represents an 83.88 percent increase in revenue compared to N598.74 million that was generated in the same quarter of the previous year.
The figures were contained in the Rail Transportation Data for Q2 2023 released in Abuja on Thursday.
The report said, N188.03 million was collected from goods/cargos conveyed in Q2 2023, up by 105.04 percent from N91.70 million received in Q2 2022.
In addition, other receipts amounted to N18.74 million, indicating a decline of 62.31 percent in Q2 2023 from the N49.73 million collected in Q2 2022.
According to the report, in Q2 2023, a total of 474,117 passengers travelled via rail system, relative to 422,393 reported in the corresponding quarter of 2022, indicating a growth rate of 12.25 percent.
It said the volume of goods/cargos transported in Q2 2023 stood at 56,029 tons, compared to 31,197 tons recorded in Q2 2022.
Last year, the government lost a whopping N6. 6 billion to the 251 days shutdown of Abuja-Kaduna rail service following the March 28 terrorist attack on the train in Rigasa, Kaduna State.
ASI dips by 0.3% at NGX as investors lose N111.74bn
Meanwhile, equities trading at the Nigerian Exchange Limited were negative on Thursday, extending its losses for the second successive session, thus, the local equities ended lower as the benchmark Index tumbled by 0.30 per cent to settle at 68,082.11 basis points.
Bearish sentiment in industrial giant Dangote Cement, alongside Nestle Nigeria and Zenith Bank drove the market's weak performance having reduced in share value by 1.35 per cent, 1.39 per cent and 0.14 per cent, respectively.
Accordingly, the Month-to-Date and Year-to-Date returns moderated to +2.3 per cent and +32.8 per cent, respectively.
As a result of the downward trading sessions on Thursday, equities' investors lost N111.74 billion as the market capitalization settled at N37.26 trillion.
As measured by market breadth, market sentiment was negative, as 30 tickers lost relative to 26 gainers.
On the performance chart, Morison as Courtville topped the losers' list as their share prices lost 9.9 per cent and 7.7 per cent, respectively; while Betaglass and Cadbury recorded the highest gains of the day having inclined in share value by 10.0 per cent and 9.9 per cent, respectively.
Performance across sub-sector gauges was mixed, with the NGX Banking and the NGX Consumer Goods indexes increasing by 5.65 per cent and 1.57 per cent, respectively, while the NGX Insurance and NGX Industrial indices lost 2.81 per cent and 0.14 per cent, respectively. The NGX Oil/Gas Index remained unchanged.

Despite the bearish trading session activities at the local bourse was impressive as analysis of market activities showed trade turnover settled higher relative to the previous session, with the value of transactions up by 52.77 per cent. A total of 378.09 million shares valued at N8.38 billion were exchanged in 8,106 deals.
Oando for the second consecutive day led the volume chart with 91.64 million units traded as the news of the acquisition of Agip Oil infiltrated the market, while Nestle Nigeria led the value chart in deals worth N1.93 billion.