Elder Jacinta Orji, popularly called Madam Jessy, by her friends and neigbours, hails from Ikeduru Local Government Area of Imo State.
Her quiet demeanor is one thing that strikes any visitor at first encounter with her. She spoke quietly and slowly as she narrates the story of her life at her Opebi residence.
Going down memory lane, the 1929 Ikeduru-born octogenarian recounted her growing up as a young lady, comparing the present day Nigeria with life in the colonial era.
"I think Nigeria got her independence too early. This is because, if the white men who colonised us, were to stay much longer in the country, they would have built some quality structures, I mean basic infrastructural development such as roads, housing, and schools.
"Apart from that, there would have been effective laws and regulations guiding every citizen. Our constitution is neither here nor there.
"This is part of the problems Nigeria is currently facing. For instance, other African countries like South Africa, South Sudan, among others, that got their independence a bit late have greater level of development in their regions, when compared with Nigeria. So, I can slightly say that we were not matured as a people to govern ourselves at the time we got our independence," she lamented.
The youths should look beyond their existence, become productive and not depend wholly on the government. Jointly, we can achieve the desired change we need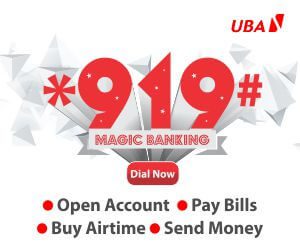 Expressing her disappointment at the way things had changed negatively, she said, "The government we had then was different from the ones we have nowadays; there was no much desperation for power or high level of corruption then, we have now."
Elder Jacinta recalled that, "In those days, life was good and enjoyable, things were cheap. We use the currency called cowry, from there it changed to 'toro', shi-shi etc.
"These were the type of currencies spent in Nigeria during the olden days. It is so unfortunate that our currency had lost its taste and value nowadays.
"There were high levels of discipline of children by their parents. In our days, children were well behaved. They got up in the morning to greet their parents, after which they were made to sweep the entire village compound. They go to the stream to fetch water and the farm land for cultivation of crops."
She noted that the youths of nowadays have a worrisome picture of irresponsibility, saying, "How do we explain a situation where majority of our youths are into 'yahoo-yahoo'? This is unacceptable, and there must be an urgent major to address the anomaly in the society."
On marriage, the 87-year-old woman said marriage is hard work.
She said, "The new generations are looking for easy comfort. If there is a little problem, they just quit their marriages; no effort to resolve whatever issues that comes up. No matter how highly placed a woman maybe, she is still under her man. There were less cases of divorce during our time. Some women refuse to accept the fact that a man remains the head of the home."
She said many marital problems can be avoided, when couples take time to understand each other and try to resolve issues that may come between them. "But people would rather prefer to live in the dream world and ride high on feelings. That is the modern day philosophy – it has to feel good all the time. Anyone who has a good understanding of how life works, knows that it won't always be easy and that hard times are the test of your seriousness with the relationship/marriage," she added.
If someone only holds on in good times and gives up when things aren't smooth, one cannot but question his/her commitment to the relationship/ marriage, she opined.
Madam Jessy said she has no regret whatsoever getting married to her husband, because they loved each other and they had a happy home.
"Before I got married, I was helping my mum with farm work. I also did a bit of trading on household accessories, that was after I got married, but when I started having children, I stopped going to the farm and also stopped selling things." She, however, concluded that Nigeria can be better again, adding , "The political class should take things easy and enact laws that would be beneficial to all. This country is blessed in all ramifications.
"The youths should look beyond their existence, become productive and not depend wholly on the government. Jointly, we can achieve the desired change we need."