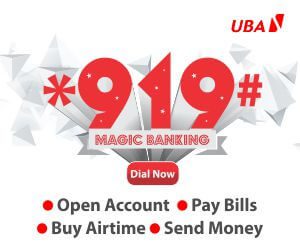 BY BAMIDELE FAMOOFO
Nigeria has become the country with the highest social media usage in the world with 4.07 hours of social media usage per day amidst poor power supply. In other words, an average Nigerian spends longer hours on the social media than a German (1.29 hours), Japanese (0.51 hours), and Indian (2.36 hours).
Consequently, a Nigerian spends about 17 percent of his lifetime on social media. It also implies that if the time used on social media is unproductive, then Nigeria loses an average of N30 trillion per annum.
The report published by FDC Ltd further showed that an average Lagosian spends about 12.70 percent of his/her life time on traffic, an average Lagosian could lose as much as N222,000 per year to traffic and social media time. Also, with 24-hour electricity supply, an average Nigeria will most likely spend about 5.32 hours on social media per day. One of the greatest revolutions that the internet heralded is the social media revolution. The emergence of social webs and mobile techs sparked an astronomical shift that is currently changing the world at a speed we could never have imagined.
"Today, about 58.4% of the world population uses social media with about 424 million new users joining the foray in the last 12 months. The 4.62 billion global users of social media spend average of 2 hours 27 minutes on social media daily. Interestingly, Nigeria leads the global social media chart table in terms of number of hours spent on the social web. While Japan and Germany spend about 0.51 hours and 1.29 hours respectively, Nigeria spends about 4.07 hours per day."
The most used social webs in Nigeria are WhatsAPP (93%), Facebook (86.2%), YouTube (81.6%), Instagram (73.1%) and Twitter (61.4%).
According to the report "The social media represents a paradigm shift that is part of the ongoing Fourth Industrial Revolution, 4IR, or Industry 4.0. The 4IR is an era of embedded connectivity that is characterized by the omni-use and dominance of digital technological throughout society that alters social relations and the way we experience the world around us. It represents an emergence of an augmented social existence that sharply constraints with the natural world we used to know. Essentially, the social media presents opportunities and risks. The ecosystem could provide a money-spinning opportunity through content creation, adverts, entertainment and product promotions."
Undoubtedly, it is not only a veritable but also an inevitable corporate arsenal for the provision of market intelligence, trade leads and achievement of global visibility. However, if the social media opportunity is not well harnessed, it could constitute a big risk and a wasteland. Whether the social media ecosystem is a big opportunity or big risk depends on both corporate and state roles in harnessing its potentials. According to Pewresearch, over 84 percent of persons between 18-50 years use social media while only 45 percent of persons above 65 years use any of the social media platforms. This suggests that Nigeria with a bulging youth population has a great prospect of widening social media usage in the near to long term. With the government refocusing on digital economy and keying into the fourth industrial revolution, social web footprint will witness greater upsurge in Nigeria.