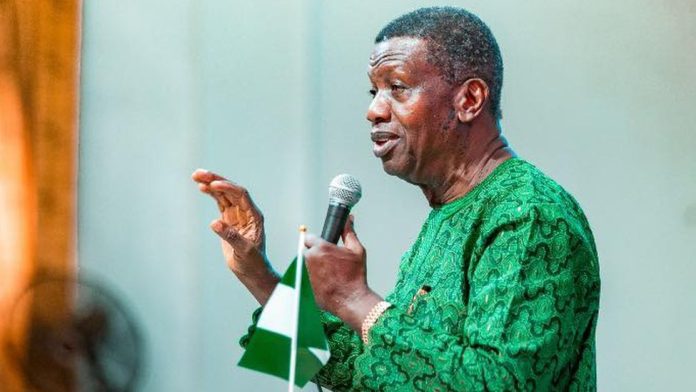 BY MOYINOLUWA BAMIDELE-LUCAS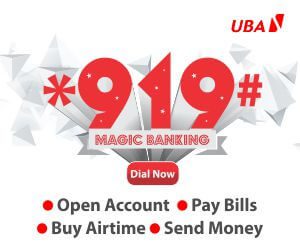 The General Overseer of the Redeemed Christian Church of God, Pastor Enoch Adeboye, on Sunday, said that the current situation of the nation is identical to being in a war, insisting that people should let no one deceive them.
Adeboye stated this during the Church's monthly thanksgiving service, which also commemorates Nigeria's 62nd independence.
While delivering a sermon titled, 'Perfect peace in the land', from II Chronicles 7 vs 13-14, the clergyman noted that in today's society, kidnappers could go to the palace to kidnap a king, adding that times have gone by when traditional rulers were deified.
Adeboye said, "In the olden days, except you are one of the special people, they don't allow the king's dress to touch you. But thank God.
"Now kidnappers can go to the palace to kidnap the king. We are in a war situation, let no one deceive you."
He added, "What kings, soldiers can't do, the Almighty God will do for you."
"Pray for the rulers, we have spent so much time criticizing them. You should pray for them. I'm praying for them, I pray you will join me to pray," Adeboye said.
On his part, the Prelate of the Presbyterian Church of Nigeria, Ekpenyong Akpanika, said the country was still grappling with corruption, backwardness, terrorism and other social menaces.
He, however, urged Nigerians not to lose faith in the country, saying with the right leadership, the myriad of challenges currently facing the nation would be resolved.
He said, "Beloved people of Nigeria, I am delighted at this opportunity to send my goodwill to all citizens of this great nation as we celebrate our 62nd Independence Day Anniversary. This message is my first as the newly elected Prelate of the Presbyterian Church of Nigeria and the Moderator of the General Assembly.
"My election came at a very auspicious time in the history of our nation as the country is struggling to emerge from the various challenges facing it and also as we prepare for the general election, which comes up in the next few months. I strongly believe that God Almighty who has always been there for us will once again forge a path through the uncertainties of the times and help us see the light of a new dawn as a nation."