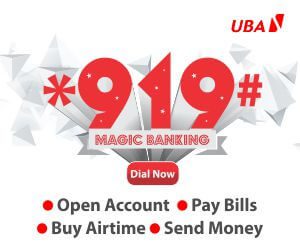 Dr. Chijioke Osuji, Agro Industry and Value Chain Expert, on Monday disclosed that Nigeria must increase the volume of its agricultural production to reduce the impact of middlemen and price of food.
Osuji made the assertion in Calabar while reacting to President Muhammadu Buhari's Independence Day Speech, that the impact of middlemen was creating scarcity and hike in food prices.
The expert said although the president was correct about the impact of middlemen in the market, insecurity and extensive post-harvest loses were the main causes of food scarcity in the nation.
According to him, once there is scarcity of any product, middlemen all over the world are known to optimise and maximise profit because that is the one chance they have to fix prices due to lack of competition.
"Anywhere there is scarcity, middlemen will promote black market, racketeering and price fixing and we are seeing it in our agricultural value chain today.
"However, middlemen have their benefits because they are the ones that go and find where the food is, take the bad roads and risks to evacuate food from rural communities and bring them to the cities.
"So, they are adding value as the farmers may not want to take such risks, it is not everyone that will be willing to put his vehicle on a bad road while considering the state of insecurity of the nation too.
"Some people may not mind the risks, they put their vehicles on such roads while they repair regularly because of the effects of the road on the vehicle but at the end, they add the cost of the repairs and risks on the consumer.
"We cannot completely eliminate middlemen but we can moderate their activities by dealing directly with the farmers, like it used to be in the days of the produce boards.
"The most important way of solving the problem of the middlemen is solving the issues of insecurity, increasing production by helping farmers go back to their lands and to curb post-harvest loses," he said.
He added that the nation needs to make sure that the connection between planting, harvesting and market is as efficient as possible because this would reduce the prices of food and the effect of middlemen.
(NAN)