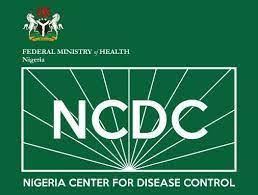 Ondo, Edo & Bauchi account for 72% of 1,067 confirmed cases
No less than 189 deaths from Lassa fever out of 1,067 confirmed cases were recorded in 2022. The outbreaks were recorded in 112 Local Government Areas of 27 states across the country.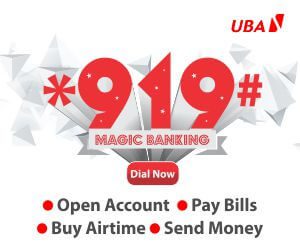 The Lassa Fever Situation Report for Epi Week 52: 26 December 2022 – 1 January 2023 released by the Nigeria Centre for Disease Control showed that there were 8,202 suspected cases which included 63 healthcare workers.
The Report, in a comparative analysis, showed that the number of reported deaths with a case fatality rate (CFR) of 17.7percent was lower than the CFR for the same period in 2021 (20.0 percent).
In other words, Nigeria recorded more suspected Lassa fever cases towards the end of 2022 compared to the same period in 2021. "In total for 2022, 27 states have recorded at least one confirmed case across 112 LGAs, and 72 percent of all confirmed Lassa fever cases were reported from Ondo, Edo and Bauchi) while 23 percent were reported from 24 states with confirmed Lassa fever cases."
The Agency pointed out that of the 72 percent of confirmed cases, Ondo State reported 33 percent, Edo 25 percent, and Bauchi 14 percent.
It said that the predominant age group affected was 21-30 years, while the male-to-female ratio for confirmed cases is 1:0.8
In week 52, the health agency noted that number of new confirmed cases decreased from 17 in week51, 2022, to 12 cases. These were reported from Edo, Ebonyi and Benue States.
According to the health agency, no new healthcare worker was affected in the reporting week 52.
NCDC said that the National Lassa fever multi-partner, multi-sectoral Technical Working Group continues to coordinate the response activities at all levels.
Lassa fever is an animal-borne, acute viral illness spread by the common African rat (Mastomys). It is endemic in parts of West Africa including Sierra Leone, Liberia, Guinea and Nigeria.
About 100,000 to 300,000 infections of Lassa fever occur annually, with about 5,000 deaths.
Ribavirin, an antiviral drug, has been used with success in Lassa fever patients. It has been shown to be most effective when given early in the course of the illness.
According to NCDC, a suspected case is any individual presenting with one or more of malaise, fever, headache, sore throat, cough, nausea, vomiting, diarrhoea, myalgia, chest pain, hearing loss and either a history of contact with excreta or urine of rodents , or contact with a probable or confirmed Lassa fever case within a period of 21 days of onset of symptoms or any person with inexplicable bleeding/hemorrhagia.
The health agency stated that a confirmed case is any suspected case with laboratory confirmation, while a probable case is any suspected case that died or absconded without collection of specimen for laboratory testing. The primary transmission of the Lassa virus from its host to humans can be prevented by avoiding contact with the vector.